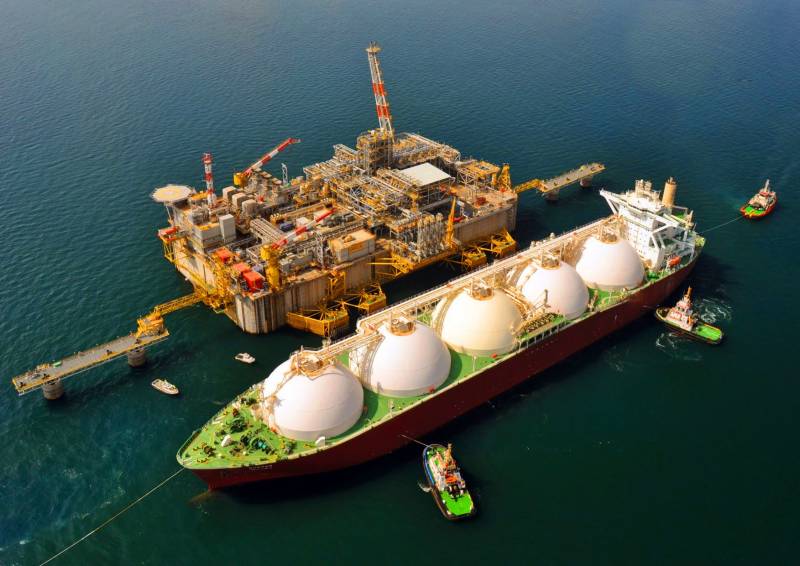 Indian companies are ready to buy additional volumes of liquefied natural gas from Russia at a discount, while other buyers avoid doing so, Business Insider writes.
Gujarat State Petroleum and GAIL India have purchased several shipments of liquefied natural gas from Russia at favorable prices, sources told Bloomberg earlier. And these purchases can continue as long as prices remain lower than those of other suppliers. Only a few liquefied natural gas importers outside of India risk accepting cargoes of Russian origin today.
India's utilities giants are buying up more natural gas due to global supply disruptions and continued heat-wave blackouts, Bloomberg reported.
Many countries have refused to trade with Moscow, despite the absence of direct sanctions on liquefied natural gas. Japan and South Korea have stopped spot purchases, and even Chinese energy giant PetroChina said on Friday it is not looking for discounted goods in the spot market.

- noted in
news
Business Insider.
While the number of new orders and, accordingly, shipments has decreased, the majority of Russian deliveries are carried out under long-term contracts, and customers continue to accept them.
Meanwhile, Indian refineries shipped near-record volumes of gasoline and diesel to customers, earning high profits. These products were processed from Russian oil purchased the day before.
India's refineries exported 3,37 million tonnes of diesel in March, the highest since April 2020, while gasoline exports reached 1,6 million tonnes, a five-year high.
In addition, on Monday the European Union said it would refuse to impose sanctions on ships that deliver Russian oil to anywhere in the world.
Earlier, Western media complained that India is buying a lot of hydrocarbons from Russia, thus breaking through the sanctions regime established by the US and the European Union. In response, the Indian authorities reproached the critics with hypocrisy, recalling that the West is doing the same, without completely abandoning resources from the East.