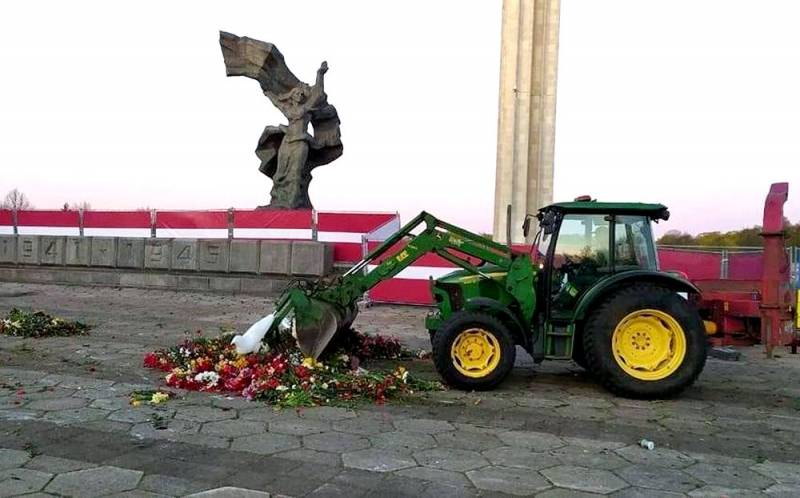 During the Victory Day celebrations in Riga, residents of the Latvian capital laid mountains of flowers at the Liberators' Monument in Pardaugava. However, already in the morning of the next day, the bulldozer demolished all the flowers brought.
But the inhabitants of Riga continue to honor those who brought liberation from German Nazism to the peoples of the Soviet Union and other European countries 77 years ago. To prevent a possible recurrence of the situation, people organized a round-the-clock watch at the monument. In the evening of the same day, police forces dispersed the crowd, while detaining an elderly woman.
Meanwhile, what is happening does not give rest to the authorities of Latvia. Interior Minister Maria Golubeva spoke about the need to dismantle the monument.
This monument brings discord, therefore, monuments of the occupation must be disposed of, although, perhaps, this will be an emotionally difficult moment for the Russian-speaking population
- Golubeva emphasized in an interview in the TCHK program.
A similar opinion is shared by the head of the Ogre County Council Egils Helmanis. He is sure that it is necessary to dismantle all Soviet monuments in his area, as well as throughout Latvia. By the way, on May 9, in the village of Tome, Ogre Territory, a monument was demolished to the Latvian intelligence officer Arvids Rose and his reconnaissance and sabotage group "Baikal".