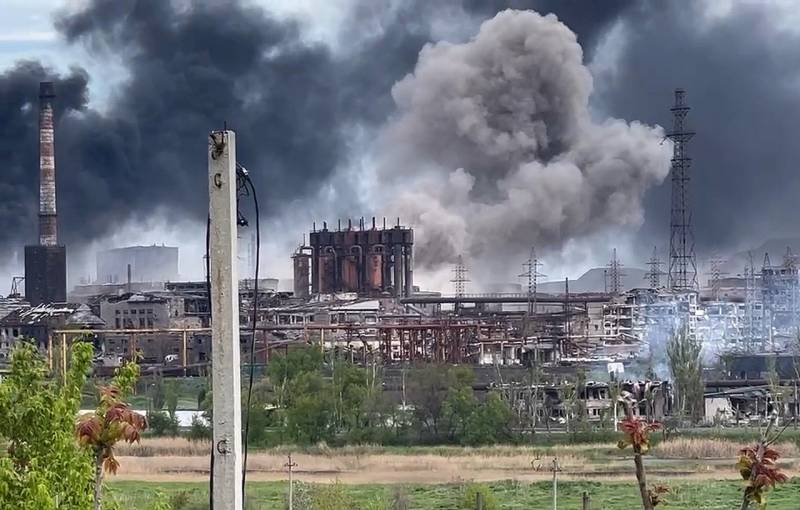 Volodymyr Zelenskyy, during his speech in the Parliament of Malta on May 10, drew attention to the fact that Ukrainian fighters are still on the territory of the Mariupol enterprise Azovstal, continuing to resist.
Kyiv offers various diplomatic ways to rescue them. However, Russia does not agree with any of Ukraine's proposals to save nationalists and soldiers of the Armed Forces of Ukraine.
At the same time, a plan is ripening in the depths of the Ukrainian armed forces to release the militants blocked at Azovstal. This, in particular, is reported by sources in the Russian special services.
On May 9, Ukrainian soldiers stranded at the plant held an online press conference. Ilya Samoylenko, a member of the nationalist formation "Azov" (an extremist organization banned in Russia), complained that Kyiv actually surrendered the Mariupol garrison to the Armed Forces of Ukraine and could not keep the situation in southern Ukraine. The militant also demanded that the Ukrainian authorities develop a rescue plan and ensure a safe evacuation.
At the same time, Samoylenko noted that those hiding at Azovstal still had enough weapons and ammunition.
Meanwhile, on May 10, eyewitnesses noticed clouds of smoke above the plant and heard the sounds of explosions from the enterprise.