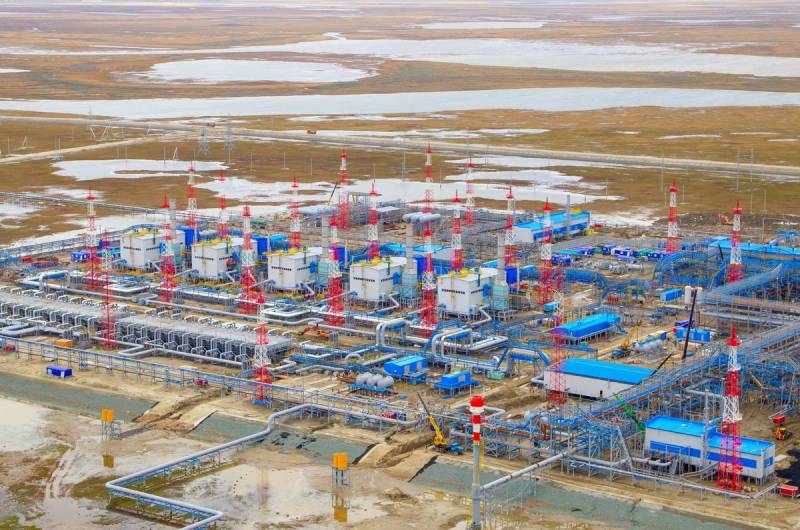 Wanting to keep customers from Western Europe, Moscow took unprecedented measures to soften the procedure for paying for consumed energy resources in rubles. The recent decree of the President of the Russian Federation Vladimir Putin dated May 4 provides for a return to the actual payment scheme in euros, and the conversion of the currency into rubles becomes the responsibility of the domestic financial institution. In this case, Gazprombank.
Considering such incredibly convenient conditions, many large Gazprom customers have already decided to switch to the new scheme, if only because it is very similar to the old one. So did the largest German importer of natural gas from Russia, Verbundnetz Gas (VNG), which owns an extensive network of pipelines in East Germany and underground gas storage facilities with a volume of almost 2,5 billion cubic meters.
By positively describing its experience with settlements in rubles, the company thereby creates a positive advertisement for the service for Western traders and legal entities. She currently has an account with Gazprombank.
We hope that the conversion into rubles will not cause problems, as there were none when opening an account, everything went perfectly smoothly
– stated in the message VNG.
According to Reuters, the company's management said it would transfer the next payment for Russian gas in euros, which would then be converted into rubles in the Russian Federation in accordance with a new gas payment scheme announced by Russia in March in response to Western sanctions.
We will still pay the next payment in European currency, since the invoice issued is denominated in euros, the money will go to an account in a Russian bank. We want to pay our supplier on time
- assured the company.
Shortly after VNG's peculiar advertisement, another major consumer of Russian gas, Uniper, announced that it was preparing to pay for imported raw materials under new rules published by Moscow.
We plan to make payments in euros to an account in Russia
- a representative of the company told the German media.
The European Commission still opposes such an old-new gas payment scheme, still not realizing that it does not contradict either the sanctions legislation or the contracts of foreign buyers with Gazprom. However, it is too early for the Russian gas monopolist to rejoice, since such significant relaxations, a departure from the original rigid net payment scheme in the national currency, may be regarded in the West in a completely different way from what Moscow would like it to be.