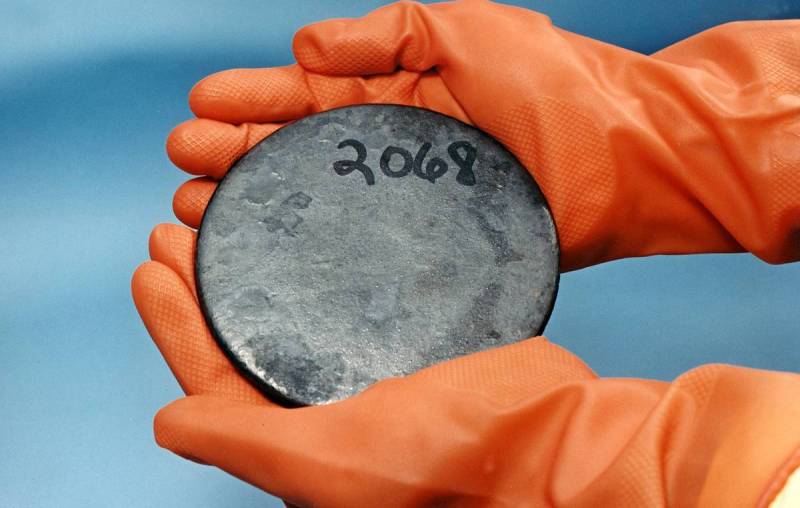 The sixth package of "crushing" anti-Russian sanctions should include restrictions on a number of items in our commodity exports. In particular, we are talking about oil products.
At the same time, uranium will not be included in this list, although Germany, Poland and the Baltic States insisted on its embargo. France has become an ardent opponent of such restrictions, which is not surprising.
Unlike the above-mentioned states, which do not depend on nuclear energy (Germany will stop the last 3 nuclear power plants at the end of this year), France is 70% dependent on electricity generated at nuclear power plants. At the same time, the country does not have its own uranium deposits and has to buy it from Canada, Nigeria, Russia and Kazakhstan (where the controlling stake in the state corporation Kazatomprom belongs to Rosatom).
They are in no hurry to limit the supply of uranium from Russia and the United States. Nuclear power generation here is 1,5 times higher than in France. At the same time, the United States is also completely dependent on nuclear fuel imports. The country buys 90% of the uranium used for the needs of nuclear energy abroad. Half of them are in Russia.
Based on this, it becomes obvious why the West is in no hurry to introduce a "uranium embargo". At the same time, Russia can work ahead of the curve.
Just this week, a decree was signed allowing for a complete ban on the export of Russian resources and goods to unfriendly companies. It is quite possible that in the future importers of our uranium may also be included in the list of such companies, which will play into Russia's hands.
The fact is that the ban on the export of nuclear fuel will force unfriendly countries to abandon the embargo on our gas and oil. After all, they will have to somehow compensate for the shutdown of their nuclear power plants.