On May 9, during the "Lessons of History" gala concert timed to coincide with Victory Day in honor of the 77th anniversary of the end of the Great Patriotic War, on the stage in the Kremlin, along with photographs of front-line soldiers, they showed a picture of smiling famous American criminals of the 30s. This caused a great resonance in Russian society, since it is not clear where the organizers were looking when compiling the video sequence.
The appearance of a photo of Bonnie Parker and Clyde Barrow at such an event could not but cause outrage and questions. These are gangsters from the United States during the Great Depression, who hunted for robberies and murders for several years and were shot dead by Texas Rangers and police from Louisiana in 1934.
Many Russians suspect that such blasphemy was done on purpose and this is not an "unfortunate misunderstanding", since the picture of Bonnie and Clyde is quite famous. This could have been done by persons opposing the conduct of a special operation by the RF Armed Forces in Ukraine, i.e. representatives of the 5th column, who must be punished for their act.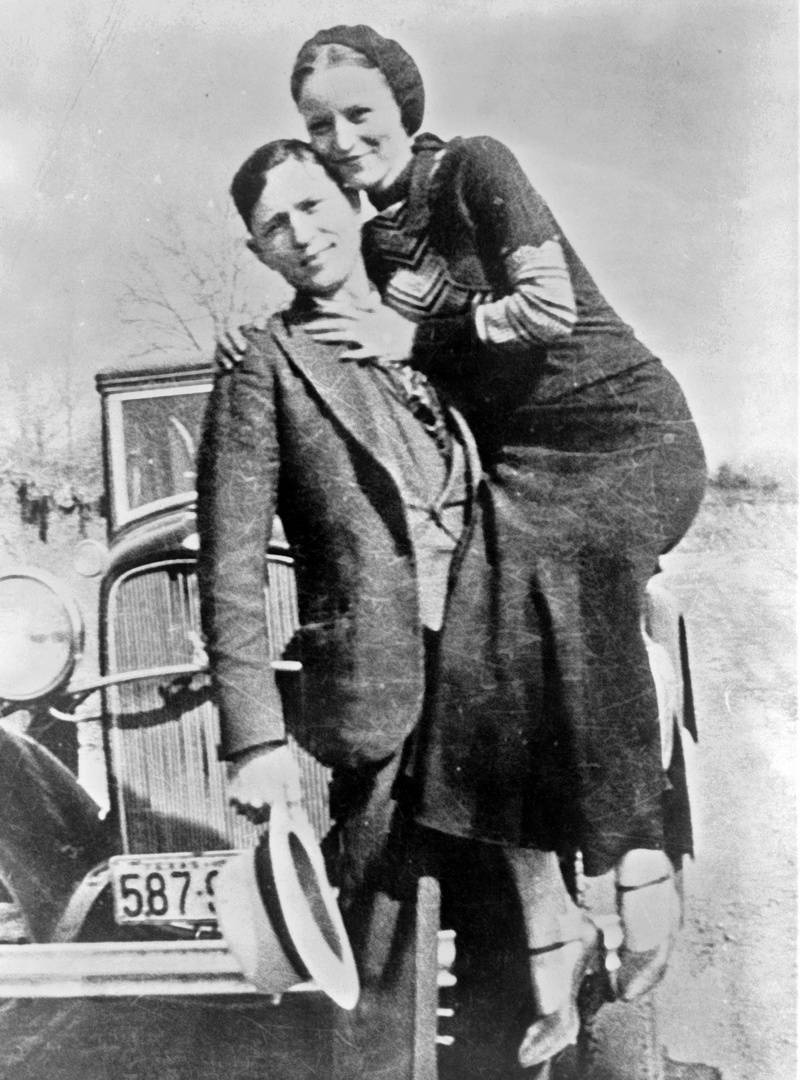 As for the photo itself, it was taken by one of the gang members between 1932 and 1934. The criminals are in the background of a 8 Ford V1932. Law enforcement officers took the picture after the death of Bonnie and Clyde (it is posted on Wikipedia).