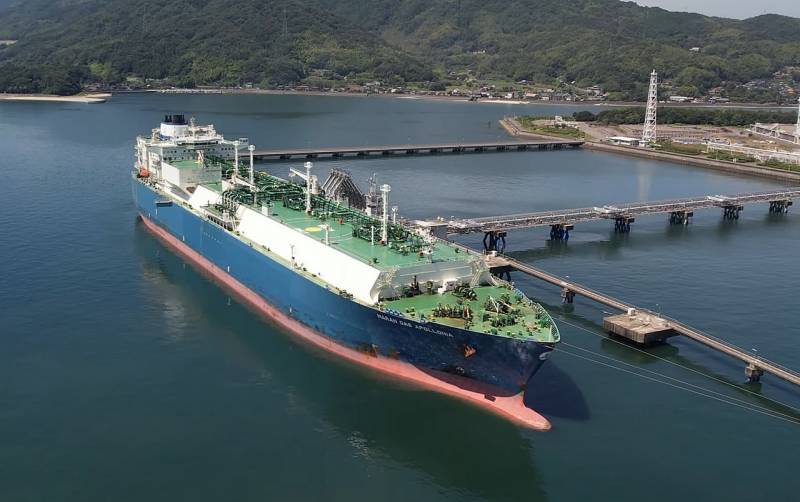 The sixth and upcoming seventh package of EU sanctions should, according to the idea of ​​their authors, hurt the Russian
the economy
, depriving it of the opportunity to pay for a special military operation to demilitarize and denazify Ukraine, as well as to effectively resist the NATO bloc. We face problems in the medium term, and serious ones, but with due diligence, Russia will be able to benefit greatly even from the restrictive measures introduced against it.
It's no secret that dependence on the oil and gas sector is Russia's real Achilles' heel. It is believed that it is gas that is our everything, but the real share of gas exports in federal budget revenues fluctuates at the level of 6-7%. The main contribution to the replenishment of the country's budget is made by oil exports - this is 30% of the total. That is, the sale of "black gold" abroad for the Russian economy is even more important than "blue fuel", if you look at the bare numbers. At the same time, it should be taken into account that about 30% of the gas produced in the country is exported, and the rest is consumed domestically. For crude oil and oil products, the proportion is different: approximately 50% is exported, and the second half is used for own needs. Domestic oil refining remains at a relatively low level so far, the need to create a system of storage facilities for the national oil reserve is only being discussed.
It is also necessary to remember that Europe's gas consumption has historically been tied to pipeline supplies from Russia, which accounts for about 40% of the total. It is impossible to simply replace them with LNG, since there are no free volumes of liquefied natural gas on the market. It is necessary to sharply increase production and processing volumes, which means building new LNG plants, numerous new LNG tankers to deliver raw materials to consumers. This is a very expensive and long story.
With oil, the situation is somewhat different. Refusing to supply "black gold" from Russia and replacing it with other suppliers is a problem for the EU that is not as grandiose in scale as with gas. Difficulties will not matter, since a number of European countries have historically focused specifically on Russian oil and demand exceptions from the norms of the Sixth package of sanctions. Hungary, Slovakia, the Czech Republic and Bulgaria have achieved a significant delay for themselves, clearly hoping that "either the padishah will die, or the donkey will die." The United States and the countries of Western Europe loyal to them have decided to refuse to purchase Russian oil and oil products, hitting Moscow at its very sore point.
A logical question arises, where should Russia attach its "black gold", which was fundamentally abandoned in the West? The answer is not as simple as it seems at first glance.
On the one hand, the trade in Russian oil has obviously moved into the "grey zone". Our Baltic "partners" began to turn over schemes to "deboss" her with the aim of further resale. So, tankers with hydrocarbon raw materials from Russia come to the port of Latvian Ventspils, and there they pour it into other tankers, mixing it with oil of a different origin, in a ratio of 50 to 50. The resulting "cocktail" is no longer considered "Russian oil", and it can trade freely.
In China, state-owned companies continue to regularly consume Russian raw materials supplied under long-term contracts, but they are now avoiding entering into new spot contracts for much cheaper oil. At the same time, smaller private companies began to actively work in the "gray zone", the British Financial Times notes:
The purchases of private Chinese refineries show how some importers are bypassing traditional routes to cheap Russian oil, helping Beijing stay in the background while the West slams sanctions on Moscow.
In general, our country is confidently following the path of Iran, which has been living under the hood of Western sanctions for decades.
On the other hand, the difficult situation in which Russia finds itself today is used without a twinge of conscience by all our business partners. So, conditionally friendly India began to buy Russian hydrocarbon raw materials with great pleasure. At the same time, New Delhi demands huge discounts from Moscow and, it must be said, receives them.
Instead of the lost American and European market, domestic exporters need to quickly gain a foothold in the Southeast Asian market. Excess volumes of "black gold", which cannot be processed or stored inside Russia due to the lack of a national reserve oil storage system, have to be drained to the insatiable Asian and, above all, Indian market. At the same time, our partners demand that Russian exporters also pay for shipping. And they do pay!
The situation is really very difficult. Only a reform of the national oil and gas industry can change it. If you invest in deep processing of oil and gas, our country will be able to export not banal raw materials with a penny profit, but products of its deep processing, for completely different money. The serious development of the petrochemical industry will have a very beneficial effect on the state of the domestic economy, allowing Russia to shed the label of a "raw material appendage", now not of the West, but of Southeast Asia.