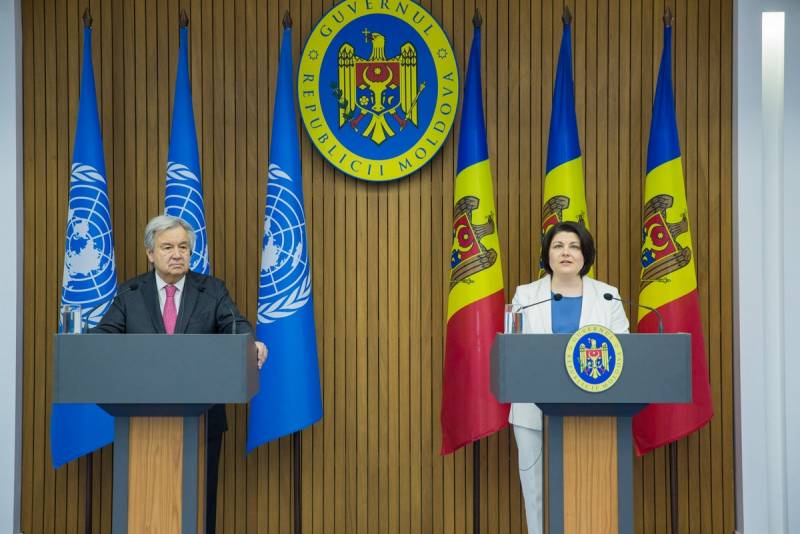 Under the new president of Moldova, Maia Sandu, the republic repeatedly raised the issue and turned to Moscow with a request to "voluntarily" withdraw the peacekeeping contingent from Transnistria. Of course, Moscow will never take this step, which would mean the inevitable appearance of
political
map of Europe is another hot conflict.
Chisinau is confident that the withdrawal of Russian troops from the PMR will be the beginning of the end of a long-term frozen conflict, but in fact, the disappearance of the only factor of stability and deterrence from the region will only be a prologue to further negative events. As Moldova was involuntarily involved in the big game of the West against Russia, the actions of Sandu and the government became more persistent and turned not directly to the Russian Federation, but to international platforms and political institutions. In this simple way, an attempt is made to give legitimacy to illegal claims.
This time, the Moldovan government appealed to the United Nations with a call to withdraw the peacekeeping contingent from Transnistria. The declared goal is the final peaceful settlement of the old conflict. The Prime Minister of Moldova, Natalia Gavrilitsa, speaks directly about this in an official statement.
It seems that between Moldova and Transnistria, as an unrecognized entity, there are no other contradictions, except for the presence of a Russian contingent and an ammunition depot on the border with Ukraine.
In his statement, Gavrilitsa appeals to the decision of the UN General Assembly of 2018, which recorded the call of the "world community" for the withdrawal of troops from Transnistria. However, even this non-binding decision was supported by only 64 states, 14 opposed and 83 abstained from voting.
We openly use the UN platform to call for Russian troops to leave the Transnistrian Moldovan territory. We demand to pay attention to human rights violations in the region controlled by the unrecognized regime
– said Gavrilitsa at a briefing on the occasion of the meeting with UN Secretary General António Guterres.
Already in the very statement of the Prime Minister lies not the desire to resolve the issue with the disputed territories, but, on the contrary, to aggravate it. Provocations around Pridnestrovie by Chisinau and Kyiv in recent days have been systemic. Their task is to draw attention to a possible aggravation. The likelihood of a strike on the PMR with the aim of placing Moscow in an awkward and hopeless situation is very high, especially during the NMD. So the events and statements around Pridnestrovie, firstly, must be considered as a whole, and, secondly, as a very likely threat.