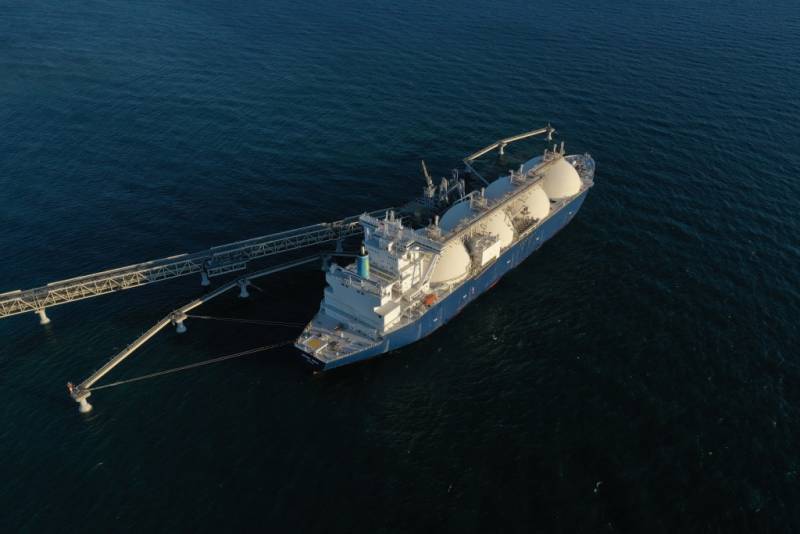 Under US pressure, the German government is frantically looking for alternative sources of natural gas. Yes, Berlin does not want to do this, but since the model of behavior in the form of service to Washington has been chosen, the FRG has to obey. The easiest way is to turn to Qatar, a major supplier of liquefied natural gas (LNG). But, as you know, all the raw materials of the manufacturer are sold out for years to come.
Therefore, it is not surprising that during the preliminary negotiations on the supply of LNG shipments to Germany, the parties encountered insurmountable difficulties. First of all, because of the requirements of Qatar, of course. Taking advantage of the hopeless situation of the guests, the supplier's representatives dictated the harsh terms of a possible future deal.
Obviously, Doha simply does not have free capacity. But, creating the appearance of a business conversation, Qatar will obviously refer to insurmountable objective circumstances. According to Reuters, the supplier country refers to the desire to conclude a long-term contract with the client, but this may be prevented by the decarbonization program already approved by Berlin.
economics
Germany. The extractive industry in Qatar, in this case, fears about the possible imminent rupture of the deal with Berlin, if one suddenly takes place. But Doha already has existing and ongoing contracts with consumers from Asia without such risks.
In addition, sources say Qatar is opposed to Germany using LNG received from this country for resale to other European countries. That is, the plans of the federal government to turn Germany into a gas hub will definitely not come true. As a result: gas supplies from Qatar are "not expected" in the near future. In general, the negotiations failed, the next attempt supposedly should take place at the end of May. There are simply no other alternative sources for the EU. For example, Africa does not have such volumes that even one Germany needs.
It becomes obvious that Doha very tactfully and politely showed Germany the door. And towards Russia. The failure of negotiations (which, in fact, were failed even earlier between Qatar and the US on the supply of additional volumes for the EU) only means that Qatar does not want to participate in the insinuations of Washington and its puppets. The emirate's government wants stable cooperation with customers, without sudden movements and creating tension in the market. The actions of the United States, and even Berlin, acting to please the White House, do not contribute to this goal.
Therefore, Doha very politely and motivatedly refused the requests, clearly showing where Germany is best to take gas - from Russia. This will be more profitable both from the point of view of the economy and for German honor and dignity. They tried to teach the Germans to be more independent and truly independent.