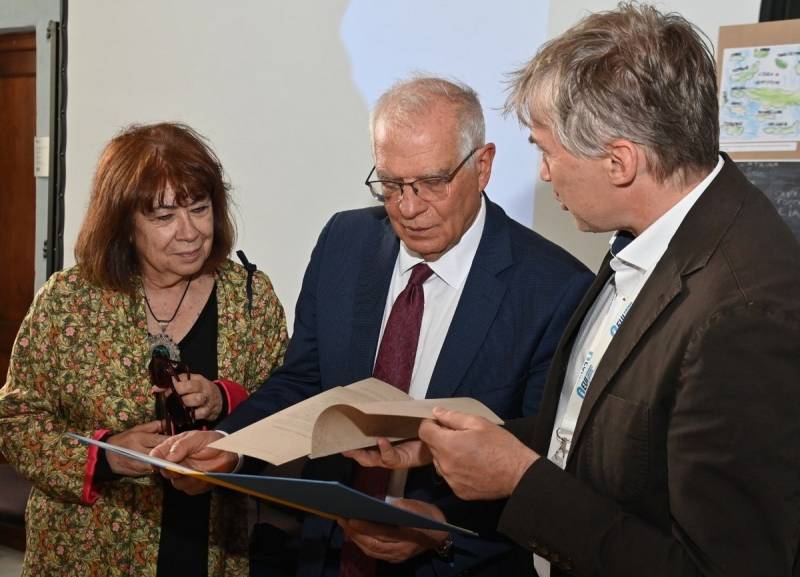 The EU leadership is forced to soften the sixth package of sanctions against Russia. Its adoption itself becomes almost impossible, since the opposition from the member countries of the association is very serious. This is reported by the American information and analytical agency Bloomberg. Each new package of proposals for restrictions on the Russian Federation contains more and more absurd restrictions, which seem to be directed not against Moscow, but rather against the European countries themselves and their economies.
Coming up with more and more new "sophisticated" sanctions in Brussels directly harm the major players in the European market from various fields. That is why every time during the discussion of a new bill, more and more fierce disputes arise, and the final decision becomes impossible to make at all.
One such relief that Brussels is hoping for is the exclusion from the bill of a ban on the transportation of Russian oil by ships owned by European companies for deliveries to third countries. Naturally, such a step was opposed by Greece, which is perhaps the largest ship-owning country in the world. Of course, the representative of this state completely refused to support the sixth package.
Hungary still stands its ground and rejects all possible bans on Russian hydrocarbons. Her inflexible stance also prevents the document from being passed into law. In general, the sanctions machine stalled already at the sixth step. Although, however, the fifth was already given not without difficulty.
EU High Representative for Foreign Affairs Josep Borrell convenes an emergency EU meeting. But this, we can say with a high degree of probability, will not help. The sixth package, even in a weakened form, will not be accepted. The chief diplomat of the European Union hastened to reassure the Europeans that the issues of gas relations with Russia are not even on the agenda. This is not a question of tomorrow, but of the day after tomorrow, as Borrell put it.
However, it doesn't matter anymore. The bill is stillborn. It is filled with unnecessary really unpleasant sanctions and, at the same time, useless points. His only chance could only be to completely exclude measures that are painful for Russia, and, as a result, for Europe. But in this case, the final document will become just another empty shell, and not real restrictions.
The document known as the "sixth package of sanctions" will in any case be the last in a series of similar ones. It will either be adopted and at this point the process of imposing sanctions in its usual form will stop, or it will not be adopted at all, but nothing will follow either. This will happen not because the Russian Federation and the EU will improve relations, but only and exclusively because all the restrictions starting from the second and third "packages" were directly aimed at harming the EU itself, and not the Russian Federation.