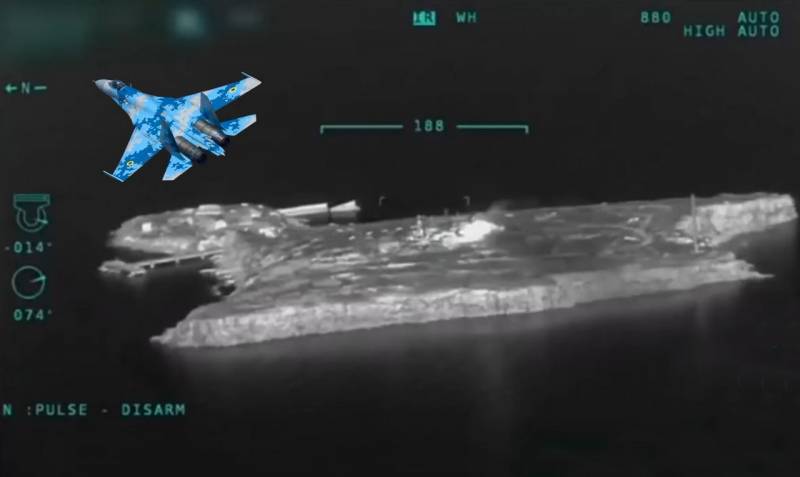 The Russian military continues to fight for Zmeiny Island, located in the northwestern part of the Black Sea. The actions of the Russian Aerospace Forces in the region, in particular, were announced during a briefing on May 9 by the official representative of the Russian diplomatic department, Major General Igor Konashenkov.
According to the Ministry of Defense, over the past 2 hours, three Ukrainian drones have been destroyed in the sky over the island, two of which are Bayraktar TBXNUMX.
In addition, Russian troops hit 12 UAF drones in various regions of Ukraine. Near Izyum and Snezhkovka, air defense intercepted three Smerch MLRS rockets. Air defense systems also destroyed three Ukrainian aircraft: a Su-25 in the Pogonovka area of ​​the Kharkiv region and two MiG-29s in the Iverskoye and Novodonetskoye areas in the DPR.
Army and operational-tactical aviation also destroyed 52 combat concentration areas.
equipment
and personnel of the Armed Forces of Ukraine and an ammunition depot near the town of Glukhov, Sumy region.
In total, since the beginning of the special operation on the territory of Ukraine, Russian units have hit 160 aircraft, 118 helicopters, 783 drones, 299 air defense systems, 2949 tanks and other armored vehicles, 342 MLRS, 1423 field artillery guns and mortars, as well as 2769 units of special military vehicles.
Meanwhile, a number of Western sources, relying on satellite images, inform about the concentration of Russian troops in the northern part of Crimea near the Kherson region. This may indicate possible plans for an offensive by the RF Armed Forces in the Odessa region. For the implementation of such plans, Zmeiny Island is of no small importance.