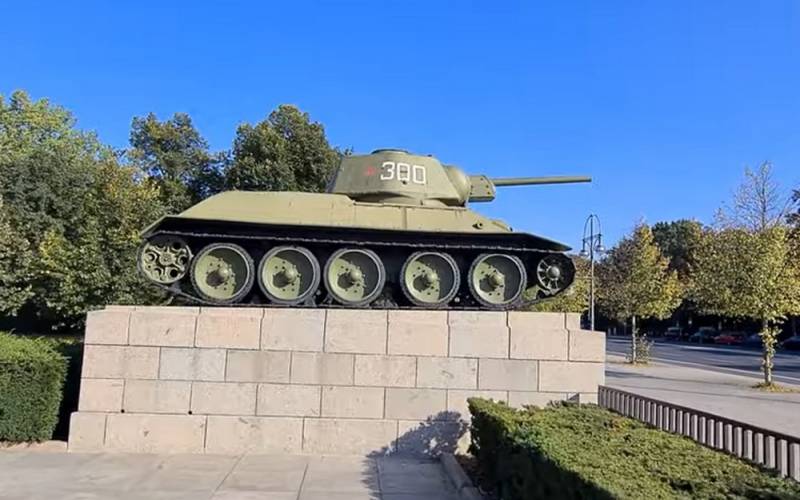 Some Germanic
policy
on the eve of May 9, they demanded that Soviet T-34 tanks be removed from the Berlin Tiergarten park due to events in Ukraine. Moscow is categorically opposed.
In the Tiergarten there are burial places of Soviet soldiers-liberators who died during the Berlin offensive operation in April and May 1945. An integral part of the memorial complex are Soviet tanks, which they demanded to be removed.
The Russian ambassador in Berlin reacted to such an "initiative"
This is categorically unacceptable. This would be contrary to all the international legal agreements that we have with the FRG on this matter, including the intergovernmental agreement of 1992
the diplomat emphasized.
Meanwhile, from March 29 to April 7 in Germany, attackers desecrated several memorials to Soviet soldiers who fell during the Great Patriotic War. T-34 tanks in the Tiergarten were covered by unknown persons with panels, which also did not go unnoticed by the Russian side. In response to such provocations, the Investigative Committee of the Russian Federation opened four criminal cases.
Another provocation was the pouring of red paint on Russian Ambassador Sergei Andreev in Warsaw on May 9, when he, accompanied by other diplomats, tried to lay a wreath at the memorial to Soviet soldiers in the Polish capital.