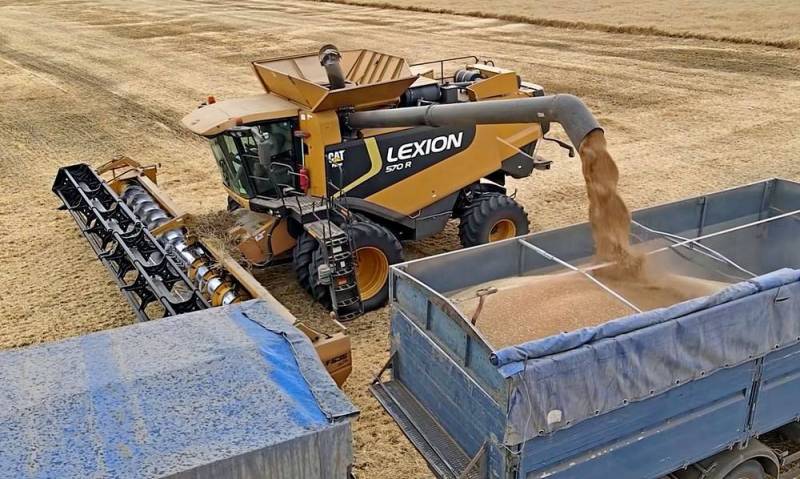 On our planet, and before that, everything was not all right with food, but the drought caused by climate change, the COVID-19 pandemic and the fighting in Ukraine can exacerbate an already difficult situation. Humanity is under threat and Berlin calls on the world to prepare for famine. The Minister for Economic Cooperation and Development of the Federal Republic of Germany, Svenja Schulze, spoke about this in an interview with the German edition Bild.
The minister noted that food prices around the world have increased by 1/3 and are now at an extremely high level.
According to the Food and Agriculture Organization of the United Nations (FAO), 300 million people in the world suffer from hunger, and their number is constantly growing. The bitter truth is that we are facing the biggest famine since World War II with millions of people dead.
She said.
The FAO calculated that in March food prices rose by 12,6%, to 159,3 points, which was a sad anti-record for almost 30 years - since 1990. It is specified that this was a consequence of the rise in prices for vegetable oils (by 23,2%) and grain crops (by 17,1%). Moreover, about 50 countries depend on wheat supplies from Russia and Ukraine, which provide at least 30% of their needs at their expense.
According to the USDA Foreign Agricultural Service, Russia and Ukraine are among the largest suppliers of wheat on the planet. In the 2021/22 season, which began in July, the share of the Russian Federation in world wheat exports was 16%, and Ukraine - 10%.
Before that, UN Secretary General António Guterres warned earlier that a gigantic food crisis could break out on the planet. He made an appeal to immediately return fertilizers and products from the Russian Federation, Belarus and Ukraine to the world markets.
In turn, the other day, German Chancellor Olaf Scholz promised to provide assistance to countries that may face famine. He stressed that there are countries on the planet that cannot afford to buy expensive wheat. At the same time, many people live in them, who are threatened with real death from starvation, summed up the German media.
We remind you that Russia is one of the world's largest exporters of the main groups of fertilizers: nitrogen, phosphorus and potash. According to the statistics of the Federal Customs Committee of the Russian Federation, in 2021 Russia sent 37,6 million tons of fertilizers (14,5 million nitrogen, 11,9 million potash, 11,2 million complex) to world markets for a total of $12,5 billion.