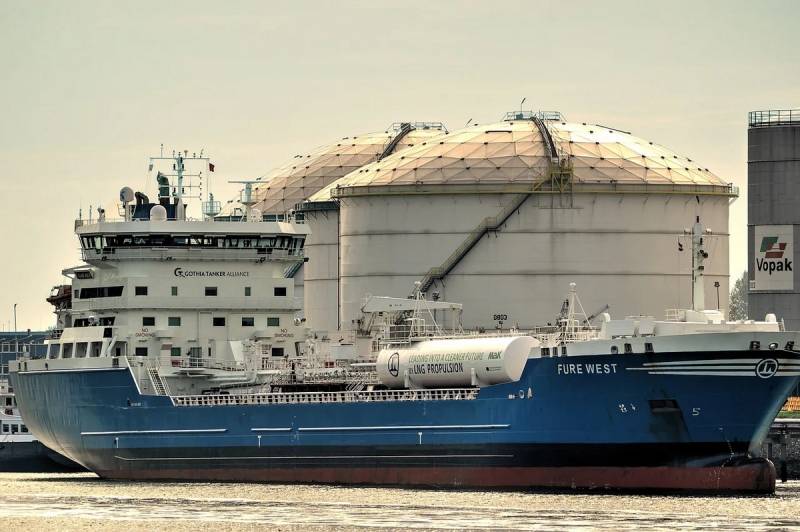 The oil embargo and restrictions in the form of "self-sanctions" led to the fact that Russian oil became in demand in other markets, instead of the usual ones, but at the same time lost in price. Which, of course, made it even more attractive to purchase. However, as it turned out, not for all countries, even friendly ones. For example, the largest oil refinery (refinery) in China, owned by the state-owned PetroChina, is not going to buy oil (and gas) from Russia, even at a greatly reduced cost.
CFO Chai Shouping said during an online conference call with analysts that PetroChina currently has no "plans or arrangements" to acquire cheap oil and gas from Russia, Nikkei Asia reported.
The state company said it does business with Russia in accordance with "pre-signed contracts" and, unlike India, is not going to take advantage of Russian oil, which has been heavily depreciated since the start of a special operation in Ukraine and the imposition of tough sanctions. Simply put, at the moment there are no agreements, and the Chinese side is apparently afraid to sign new ones with Russian suppliers.
Also, PetroChina was forced to admit that Western sanctions against Russia still affected deals on oil and gas production.
Previously, our oil and gas deals with Russia were settled in US dollars or euros, but sanctions and some other factors affected the calculations to a certain extent
- quotes the head of PetroChina edition of Nikkei Asia.
The idea of ​​the "petroyuan" is becoming more and more popular (in China itself and in a number of other countries) as an alternative to selling oil in dollars, especially after the start of the events in Ukraine. Therefore, Mr. Shouping noted that Beijing "will continue to support the further expansion of payments in national currencies," also hinting at the possibility of using rubles. However, will China decide to take this step officially?
The first shipments of Russian coal, paid in yuan, were supposed to arrive in China at the end of April, and the first shipment of Russian oil, also with the obligation to pay in yuan, was supposed to arrive in Chinese ports in May. But while these deliveries have not taken place, official Beijing is studying possible negative consequences for its
economics
if these deals are seen by the West as helping to circumvent sanctions.
Most likely, the conclusion of the study and the "stress test" of the economy seemed dangerous or unpredictable to the country's leadership, since such unambiguous conclusions were made by the state importer.