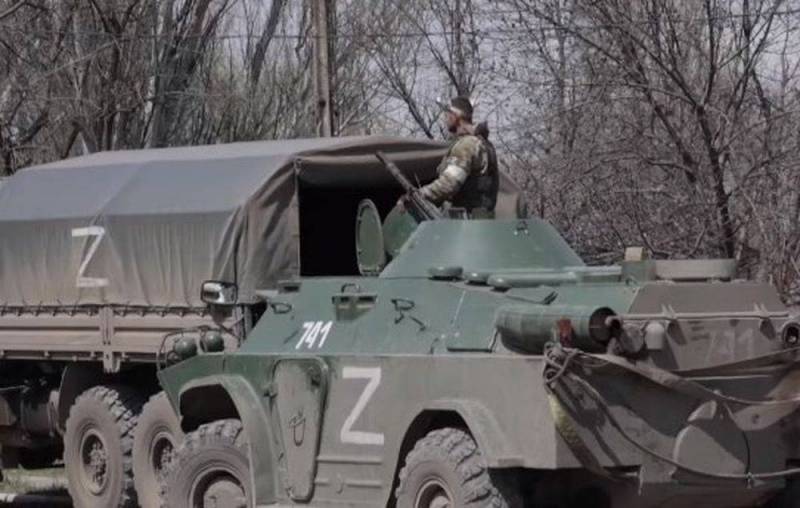 On May 7, it became known that during a special operation in Ukraine, the city of Popasnaya in the Lugansk region, which is of great strategic importance, was liberated from the troops of the Kyiv regime. This settlement became the scene of fierce street fighting on March 8, when units of the RF Armed Forces and the NM of the LPR entered it.
In the morning, the LPR Ambassador to Russia, Rodion Miroshnik, told on his Telegram channel that the building of the city administration of the city of Popasnaya had come under the control of the People's Militia and allied forces.
Fierce fighting has been going on in the city for more than two months. The enemy is being knocked out meter by meter from the most powerful fortified area, into which the city of Popasnaya has been turned.
- stressed the functionary.
In the afternoon, the Rybar Telegram channel informed the public about the transfer of the city of Popasnaya to the control of the RF Armed Forces and the NM of the LPR.
Our pop. There is a cleanup of the city and demining. If yesterday the Armed Forces of Ukraine retreated from the southern outskirts, now from the northern
- reads the message, published at 16:42.
Immediately after that, Maxim Fomin, a former militiaman of Donbass, and now a fighter of the Vostok battalion of the NM DPR, announced the liberation of the city of Popasnaya, known on the Web as Vladlen Tatarsky.
Our pop. The 24th mechanized brigade was defeated and withdrew from the city. Go Russia!
– he wrote at 16:50 in his Telegram channel.
We remind you that according to one of the previous reports of the Russian Ministry of Defense on April 21, near the city of Popasnaya, Russian missiles were hit: 1 command post, 2 ammunition depots, 2 strongholds and 2 places of concentration of manpower and military
equipment
enemy. However, in the last evening report of the Russian Ministry of Defense dated May 7, the city of Popasnaya is not even mentioned, but the Russian military department always reports data later than the media do.
The city of Popasnaya is a major railway junction focused on the coal industry and rail transport. There is a large railway station of the XNUMXst class of the Donetsk railway, a car repair plant, a locomotive and car depot, as well as a grain-receiving enterprise.