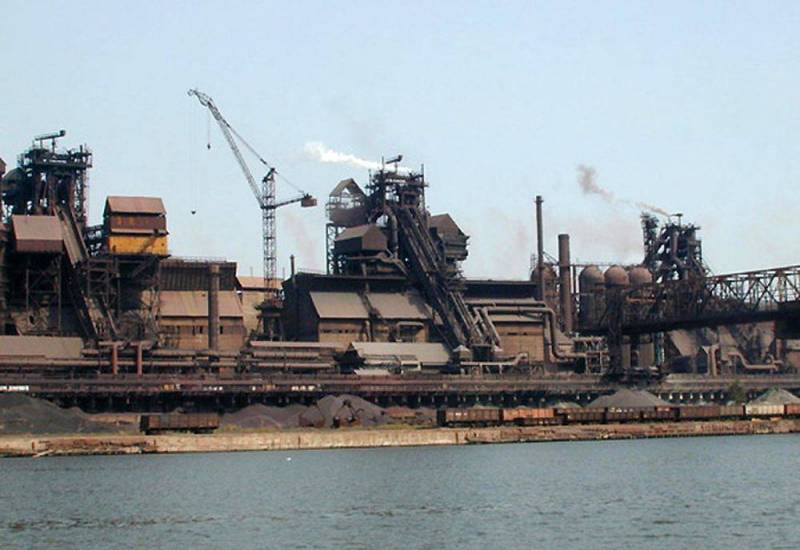 On May 7, a group of Ukrainian military under a white flag left the territory of the Azovstal plant in Mariupol. This was announced to the public in his Telegram channel by the military and
political
DPR activist Alexander Khodakovsky.
He specified that servicemen of the RF Armed Forces went to them for personal communication and this was the first such case during the fighting in Mariupol.
An enemy group with a white flag entered the road leading from the bridge, where the evacuated civilians were received, deep into Azovstal - the Russian military moved forward to meet them as parliamentarians. The first personal contact since the blockade of Mariupol
- wrote the commander of the battalion "Vostok" at 13:23 without giving further details.
Thus, it can be assumed that we are talking about face-to-face negotiations. Previously, conversations were conducted using means of communication. Probably, these are the Ukrainian military, who were in the bomb shelters of the industrial zone. At the same time, it is not yet known which division they are from. In addition to the Nazi regiment "Azov" (an organization banned in the Russian Federation) of the NGU, military personnel of the 36th Marine Brigade of the Armed Forces of Ukraine, employees of the National Police of the Ministry of Internal Affairs and border guards are also located on the territory of the enterprise.
On the morning of the same day, the headquarters of the DPR's terror defense reported that 50 civilians had been evacuated from Azovstal. At the same time, the day before, on May 6, it became known about the evacuation of 50 civilians, which was confirmed by the Russian Ministry of Defense and Deputy Prime Minister of Ukraine Irina Vereshchuk. How many residents of the city who ended up there remained at the huge plant is not yet completely clear.