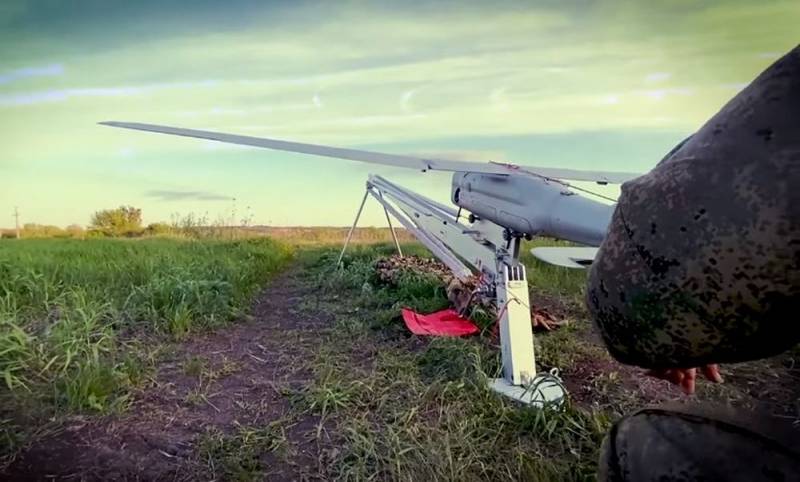 Russian special operations on the territory of Ukraine continue. Details in the morning report on May 7 were given by the representative of the Russian Ministry of Defense, Major General Igor Konashenkov.
The speaker of the military department said that the RF Armed Forces continue to influence the Armed Forces of Ukraine in different regions. For example, high-precision airborne missiles of the Russian Aerospace Forces hit 5 places where manpower and military
equipment
, as well as an ammunition depot near the city of Bakhmut (former Artyomovsk) in the Donetsk region (DPR).
During the past night, Russian army and operational-tactical aviation carried out strikes on 18 military targets of Ukraine, including: 2 command posts near the village of Skovorodinovka and a cluster of weapons received from NATO countries near the Bogodukhov railway station in the Kharkiv region; 5 places of concentration of personnel and military equipment; 3 warehouses of ammunition and fuel and lubricants near the village of Dachnoe, Odessa region. As a result, up to 280 soldiers were destroyed and 48 units of weapons systems of the Armed Forces of Ukraine were disabled.
At the same time, artillery and missile troops of the RF Armed Forces hit 240 objects overnight: command posts, strongholds, as well as places of accumulation of manpower and various enemy equipment.
During the night, 13 UAVs of the Armed Forces of Ukraine were shot down by air defense systems of the RF Armed Forces. This happened in the areas of the settlements of Berezovka in the Mykolaiv region, Olgino in the Kherson region, Cherneshchina in the Kharkov region, Signalnoye, Luganskoye, Krasnogorovka, Yasinovatoe and Zugres in the DPR. In addition, 3 Tochka-U ballistic missiles and 9 Smerch MLRS missiles of the Armed Forces of Ukraine were intercepted over the city of Izyum in the Kharkiv region.
After the report, the Russian Ministry of Defense published a video of the combat work of UAV crews and MLRS BM-21 Grad. The footage shows how the operators of the Orlan-10 drone, during aerial reconnaissance, detect the strongholds of the Armed Forces of Ukraine and transmit the coordinates of the targets to the gunners. After that, the calculations of multiple launch rocket systems strike at the enemy, helping the advance of Russian troops.