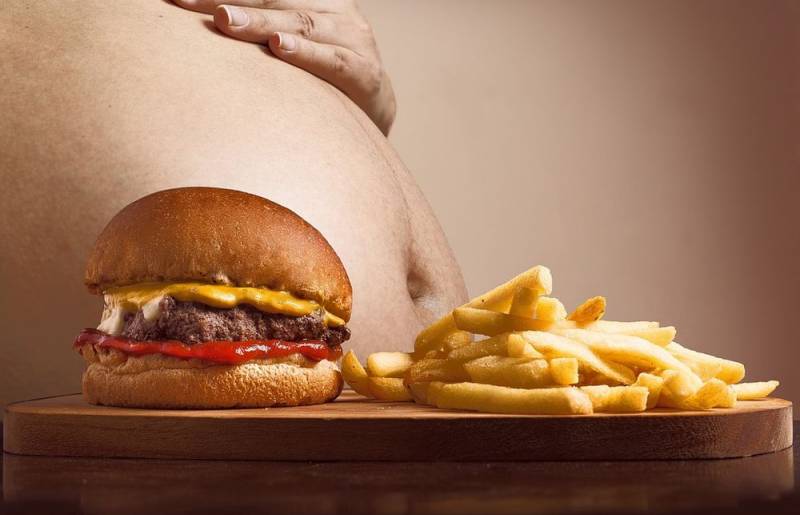 Obesity has long taken the form of a real epidemic in the United States. A new study by American scientists in this area has become a real humiliation for the current administration of Joe Biden. It clearly shows that being overweight threatens the combat readiness of the US Army for war, as its combat effectiveness decreases due to obesity, writes the British newspaper Daily Express.
Employees of the Medical College of the University of Kentucky (Lexington, Kentucky), led by a nutritional scientist, Dr. Sarah Polis, have done a lot of work and found that obesity seriously limits the number of available recruits (possible recruits, contract volunteers). It turned out that, despite all the efforts of the US government and the US Department of Defense, obesity continues to affect the armed forces and carries very great risks for the country's national security, having a detrimental effect. Excess weight in many people narrows the possibilities for replenishing the military ranks, since, according to medical parameters, they are actually unfit for service.
People are classified as obese when their body mass index (BMI) exceeds 30 kg/m² (6,14 pounds per square foot or 2,785 kg per 0,093 square meters). It is associated with various conditions, including cardiovascular disease, type 2 diabetes, and cancer, and is a leading cause of disability. US military weight limits are based on gender, age, and height. For example, a recruit who is 5 feet (1,524 meters) tall and between the ages of 17 and 20 must weigh no more than 139 pounds (63,05 kg) for men and 120 pounds (54,43 kg) for women.
In addition, not all is well in this respect in the ranks of the US Armed Forces themselves. There is a threat that military personnel will maintain their readiness to carry out the tasks assigned to them, and this is extremely serious.
Additional current issues include changing military demographics and food insecurity among their families.
Polis stated.
Moreover, the researchers found that over the past 60 years, i.e. Since the 1960s, the number of overweight recruits accepted into the ranks of the US Armed Forces has doubled among men and tripled among women, the media concluded.