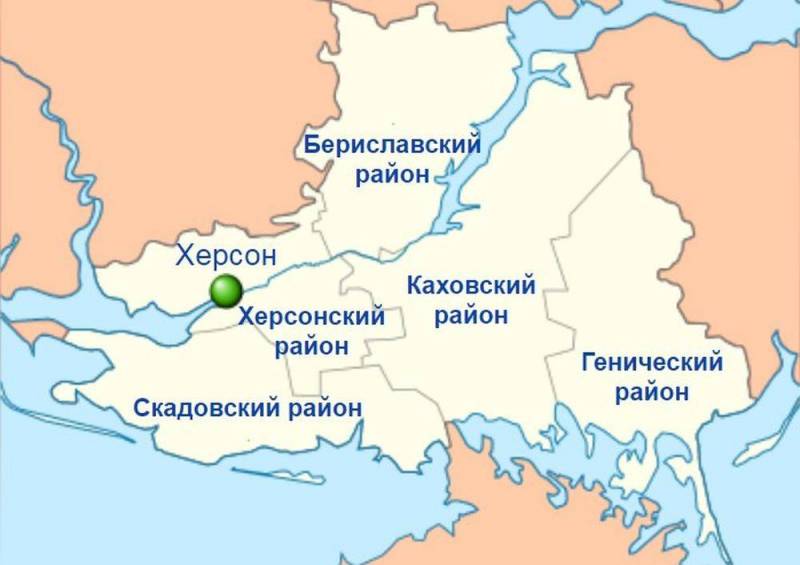 The new authorities of the Kherson region, which came under the control of the Russian Armed Forces during a special operation on the territory of Ukraine, expressed a desire to make the region a part of Russia. On this occasion, the representative of the Kherson region, the deputy chairman of the military-civilian administration, Kirill Stremousov, spoke.
The functionary noted that no one will force anyone to do anything, but the primordially Russian lands must return to Russia, to their historical channel of culture and values. He added that the integration will be maximum.
We intend to live as part of the Russian Federation and will resemble something close to Crimea in terms of the pace of development. <...> But already now we are fully cooperating and feel like one single whole with the regions of Russia
- he said, whose words were conveyed on May 7
RIA News"
.
Stremousov pointed out that the authorities of the region are ready to turn to Moscow with a corresponding official request for the entry of the Kherson region into the Russian Federation as a subject.
We remind you that on April 27, Stremousov informed the mentioned agency that the Kherson region refuses to return under the control of the existing nationalist Ukraine. At the same time, the new authorities of the region are not going to hold any referendums in the foreseeable future.
After that, on May 6, on the air of the Kherson and Zaporozhye-24 TV channel, Stremousov announced that the population of the region would have the right to receive Russian citizenship. He stressed that all residents will be able to obtain a Russian passport.
In turn, on May 7, the head of the Crimea, Sergei Aksyonov, told RIA "
News
that Kherson and Zaporozhye regions will be able to receive natural gas and electricity through the Crimean territory. He clarified that work is already underway to restore all six power transmission towers blown up by Ukrainian radicals in 2015 in the Kherson region during the blockade of Crimea by Kyiv. As for gas supply, the gas transmission system of Crimea can pass up to 3 million cubic meters to the north. m of blue fuel per day, "to fully meet the needs of residents and businesses in the Kherson and Zaporozhye regions."