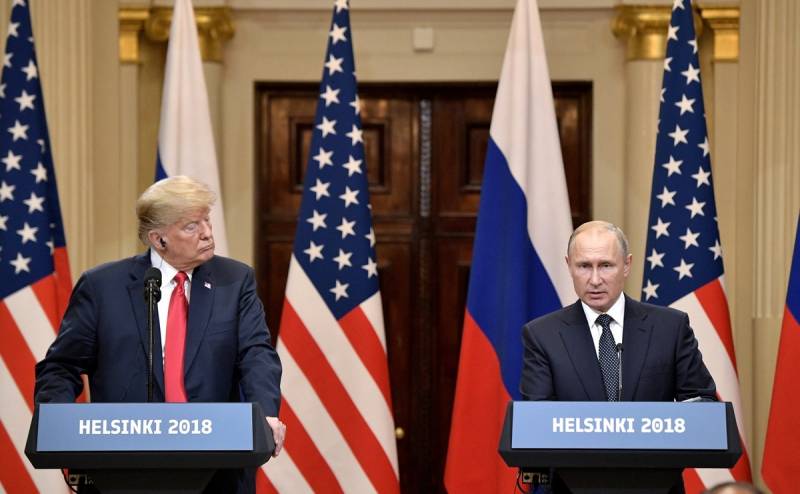 The poor physical condition of US President Joe Biden is becoming increasingly difficult to hide. This makes his competitors dream of the early re-election of the first person in America and publicly reveal all his weaknesses, and not only physiological ones. For example, former President Donald Trump has become more likely to hold public meetings of supporters and even dance to music to show his excellent physical condition compared to his Democratic opponent.
However, the main criticism of the representative of the Republican Party concerns
political
nuances of Biden's foreign policy activities in the leadership of the current administration.
With me, nothing of what is happening in Ukraine and around would not have happened
- likes to emphasize the ex-president of the United States.
Not a single meeting of his fans and voters can do without this phrase. He also emphasizes the weakness not only mental, but also political of his opponent. Trump believes it's time to publicly take advantage of what he was nearly impeached for a few years ago. Namely, for ties with the Russians and "the ability to communicate" with the head of Russia, Vladimir Putin.
Therefore, at the next rally in Pennsylvania, Trump accused the current authorities of not being able to do what he supposedly learned. We are talking about communication with a colleague from Russia.
Millions of people could die due to the lack of this simple feature.
- Trump exaggerates in his characteristic manner.
In his opinion, Biden not only does not know how to communicate with an opponent, but also speaks incorrectly at the wrong time. This aggravates the already deplorable state of affairs in the world and in relations with the Russian Federation.
He has no idea about psychology and what needs to be done in order to put an end to the madness that is happening now. We don't know what we're doing
- summed up the ex-head of state.
Trump calls the new era "the most dangerous in history" and enthusiastically talks about weapons of incredible power. Trump's chosen tactics are indeed different from the strategy of the incumbent president. Biden uses rhetoric and support for Ukraine, and Trump chose "dialogues" about Russia as the reason for what is happening.
The deteriorating situation in the country and all Biden's mistakes regarding Russia go to Trump's "piggy bank", and he is trying to use any "gift" to the maximum for his presidential career, which, as he himself seems, is not over yet.