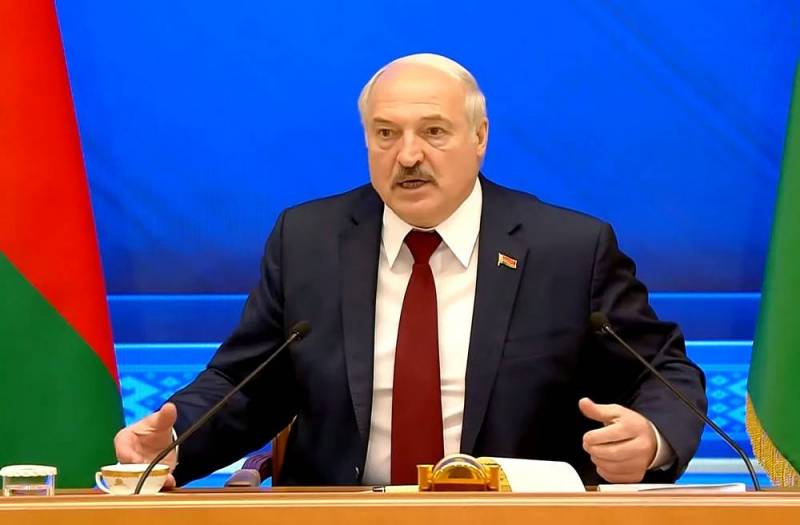 Poland, with the approval of Washington, is hatching plans to invade the territory of Western Ukraine, explaining this by protecting its "historical territories". This was announced on the eve of the head of the Russian Foreign Intelligence Service Sergei Naryshkin.
Russia does not agree with such a development of events, since this will strengthen anti-Russian sentiments in Poland and lead to the collapse of Ukraine.
Meanwhile, the treachery of the Polish plans is recognized in Minsk as well. Thus, during an interview with the Associated Press, Alexander Lukashenko said that the aggression of Polish troops in the western part of Ukraine would push Belarus to take decisive action.
The dismemberment of Ukraine is already in my head. The Ukrainians themselves are unable to resist the so-called current allies. Therefore, I do not exclude that we, the three Slavic peoples (Belarusians, Ukrainians and Russians), will have to defend the integrity of Ukraine
- said the Belarusian leader.
At the same time, the President of the Republic of Belarus has no doubts that the Russians will win in a special operation on the territory of Ukraine, and Washington is also aware of this.
Meanwhile, realizing the danger from Poland, Belarus is building up the defense capability of its troops. So, on May 4, a sudden test of the response of the Belarusian armed forces started. Military subunits are practicing putting on combat readiness and training to perform various kinds of operational tasks.