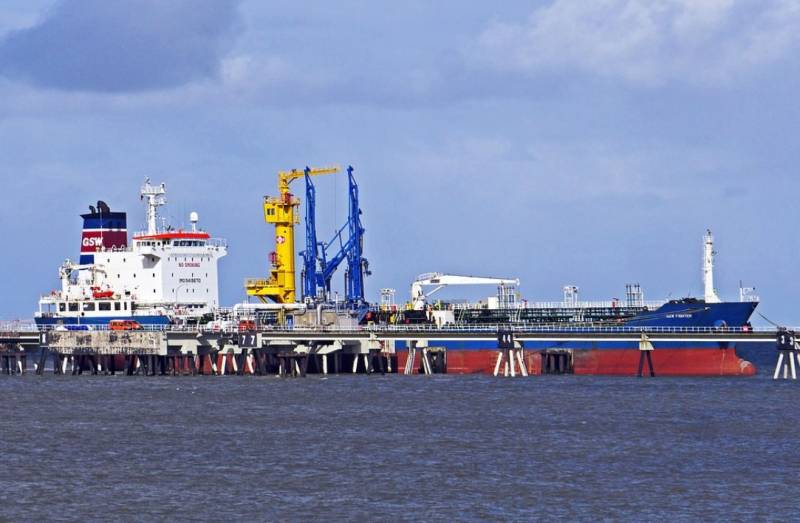 China and India are currently almost the only buyers of Russian crude oil. However, the PRC still has the first signs of "self-sanctions". That is, state-owned companies from China resell their quotas for domestic oil to private companies to purchase raw materials anonymously. But in India they decided to act differently, although no less harshly. According to Bloomberg, New Delhi is ready to continue to openly purchase black gold from Russia, only subject to a huge discount - 30% - for Brent, that is, somewhere around $70 per barrel at a market price of $105.
This approach, which replaced the role of a monopolist of supplies with a monopolist on the part of the client, created unfavorable conditions for the Russian Federation to stay on the market. After all, such requirements, of course, can hardly be called even a friendly discount. In addition, the Indian side at the talks also requires Russian suppliers to bear the cost of oil delivery, and this is a very considerable financial cost, because, as you know, there are no direct pipelines from the Russian Federation to India and their imminent appearance is not expected.
In general, the expected situation has developed against the backdrop of anti-Russian energy sanctions. The Indian side puts tough conditions, so bargaining takes the form of blackmail. But the choice of suppliers is not very large. The extractive industry needs a market to keep production going, and at the same time it needs revenue to keep the industry profitable and investing in development during a long period without Western
of technologies
.
Therefore, it is highly likely that Russian companies will have to agree to the conditions put forward by the counterparty. In addition, the Asian market is super promising and it is necessary to win it at a low cost. However, the cost of oil production at the end of last year was approximately $30-40 per barrel. In other words, even taking into account the "friendly discount", the profit for domestic suppliers remains. However, it is also necessary to remember about the second condition of Indian clients - payment for delivery, and this already specifically reduces the profitability of potential contracts.
At present, due to global changes in global logistics and the redistribution of an important product around the world, the cost of chartering tankers has expectedly increased. So the question of meeting the needs of Indian customers is between the strategic need to enter the Asian market and
economic
expediency.