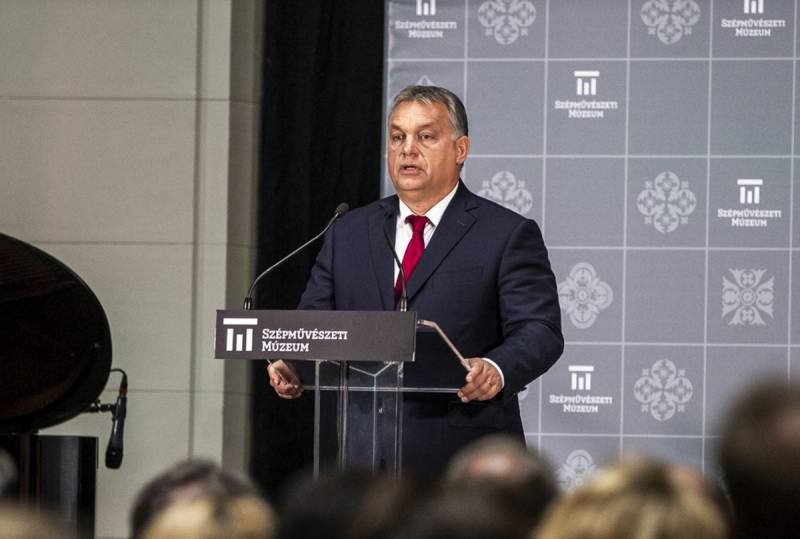 In Europe, they are so boldly trying to adopt an energy embargo against Russian hydrocarbons only because they are well aware of their legislation and the position of some countries. The configuration of opinions can be used very pragmatically and cunningly in the current situation, and with a huge reserve for the future. For example, it has long been known that Hungary opposes the embargo, therefore, for the sake of the United States, the European Commission is ready to put the ban bill to a vote at least "tonight" and get the result that Brussels needs – a failure on the embargo initiative, since the adoption of the document requires the consent of all EU members. But the semblance of a Euro-Atlantic consensus will be preserved.
However, if this "scheme" has been calculated for a very long time, then the long-term benefit from the expected use of the right of veto by Hungary is beginning to become a game for the future. Brussels has literally built a multi-level trap for "pro-Russian" Hungary. In principle, it can be used against any member of the association who tries to protect their interests by cooperating with Russia, and in any area. Now the precedent is being worked out in detail.
Recall that Hungarian Prime Minister Viktor Orban is considered a Eurosceptic and an ardent opponent of Brussels. And also a pro-Russian lobbyist (although this is not so). But the collective West has learned to use him as a "useful idiot", that is, a person who obviously does the right things for the beneficiaries from the enemy camp.
Political
и
economic
The crisis in the EU as a result of a thoughtless and large-scale confrontation with Russia required the use of non-standard methods for resolving intra-European contradictions.
Orban has already written more than one letter to the EC with threats and statements that his country will not support the embargo on oil, and even more so on gas from Russia. He also explained the consequences of the introduction of bans, calling them catastrophic for "European integration." But the leadership of the European Commission will only amuse such indignation of one of the members of the association, because the benefit for the common cause will be extracted in any case.
Firstly, the embargo will not be introduced in full accordance with the law, although anti-Russian sentiments remain, and, secondly, the position of Hungary, with further deepening and European Russophobia going beyond all possible shores, will be used against it, for the sake of suppressing the Orban regime. The system is always stronger than one player, and after fulfilling its mission, Budapest will be put in place very quickly, with reintegration into the common position of the EU. So while a controlled "storm in a teacup" is going on around him, nothing more.