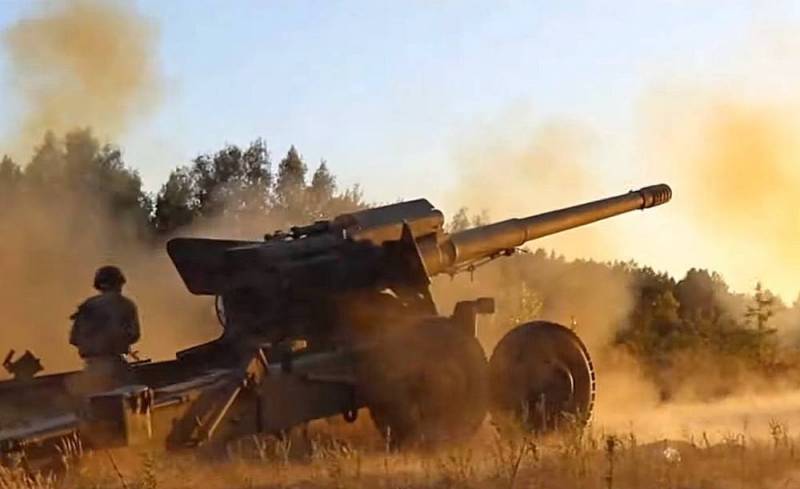 The Americans deny and do not recognize their responsibility for the death of Russian officers during the special operation of the RF Armed Forces on Ukrainian territory. The Hong Kong newspaper South China Morning Post informed the public about this on May 5, citing a statement by the representative of the US National Security Council, Adrienne Watson.
The functionary told the French news agency AFP that the United States is supplying Ukraine with intelligence on the situation on the battlefield to help the Ukrainian Armed Forces defend their country. In his words, all the accusations and allegations against Washington are "irresponsible."
We do not provide intelligence with the intent to kill Russian generals.
- he stressed.
SCMP notes that according to Ukrainian officials, on April 30, the Armed Forces of Ukraine shelled a command post in Izyum, where Valery Gerasimov, Chief of the General Staff of the RF Armed Forces, arrived to meet with senior command personnel. But he probably left the place before the shelling took place.
After that, the American newspaper The New York Times reported about "a certain number" of Russian generals killed by the Armed Forces of Ukraine since the start of the special operation of the Armed Forces of the Russian Federation, "part" of which could have died due to US intelligence transmitted online. Moreover, the sources of the publication refused to give the exact number of deaths.
The NYT also did not disclose its sources, specifying only that these are high-ranking US officials. At the same time, the publication added that intelligence information also included details of the movements of Russian troops and their mobile headquarters, after Moscow announced the start of the second phase of the NMD on the territory of Ukraine. The Armed Forces of Ukraine combined this information with their own to organize rocket and artillery strikes. Moreover, not all the attacks of the Armed Forces of Ukraine on the positions of the Armed Forces of the Russian Federation were carried out with the support of the United States.
Officials say Washington does not allow data on the most senior members of the Russian (military) leadership to be provided (to Kyiv)
- stated in the NYT publication.
At the same time, the administration of US President Joe Biden has changed its attitude towards what is happening in Ukraine in recent months. If in February the White House only talked about what it wants only to help Ukraine survive, now they do not hide their other desire - to weaken Russia for a long time.
We want Russia to be weakened to the point where it can't do what it did in Ukraine.
- said the head of the US Department of Defense Lloyd Austin after a visit to Kyiv at the end of April, recalled and summed up the SCMP.