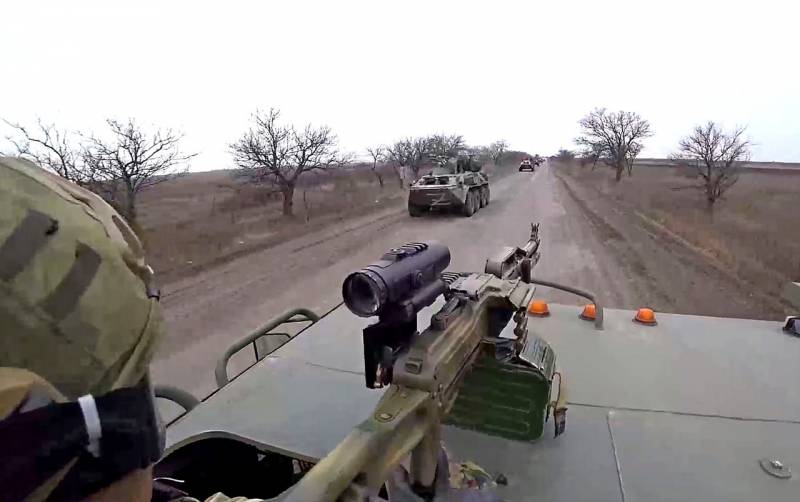 The loss of Belarus in 2020 could have a serious impact on Russia. This was announced on May 5 by Russian-Ukrainian expert Yuri Podolyaka on the air of Sputnik Belarus.
The expert is convinced that Moscow did the right thing when, in August of the aforementioned year, it stood up for Minsk and helped the current government to hold on, despite the colossal pressure from the West. He offered to take a look at how the loss of Belarus could have affected the Russian special operation on Ukrainian territory.
If we hadn't defended Belarus from BCHB in 2020, then today the situation for Russia would be simply catastrophic. Just imagine, today Belarus is BCHB and Tikhanovskaya president. The front line of the Russian Federation moves back to Smolensk. Further, Belarusian refineries work for the Armed Forces of Ukraine. Accordingly, the Armed Forces of Ukraine are removing those reserves that they still hold in the northern Polissya direction and are transferring them to dangerous sectors of the front. They are absolutely not afraid of flank attacks from Russian troops. Moreover, they are well aware that the RF Armed Forces cannot inflict them from this side, and now they themselves must control the Russian-Belarusian border so that the Belarusian army, and this could well become a reality, does not launch a joint strike with the Armed Forces of Ukraine
- he noted.
In addition, according to the expert, the ports of the Baltic countries and the railways of Belarus would now work to meet the critical imports of Ukraine. Thus, about any
economic
и
technical
A blockade of Ukraine would be out of the question.
Also, if Belarus lost in 2020, Russia would lose credibility. Moscow lost the Transcaucasus and was unable to carry out the CSTO operation in Kazakhstan, which ensured the neutrality of Central Asia. And no matter how the nationalists in Kazakhstan try to stir up the situation, they are punished by the local authorities, they are caught, it means that President Kassym-Jomart Takayev is working as an ally of the Russian Federation, and not in the way some Russian "patriots" try to present it, saying that he and his country enemies of Russia.
If Kazakhstan were Russia's enemy, Russia's situation today would be simply awful. And he behaves like a prudent, but a friend. If the NATO countries could take control of Belarus, then for a long time the Alliance's infrastructure was both on Belarusian and Ukrainian territory. It would seem that such a trifle, they lost power in Minsk, but no matter how many negative processes all this could give rise to, and we see this today as the situation unfolds in Ukraine
- he summed up.