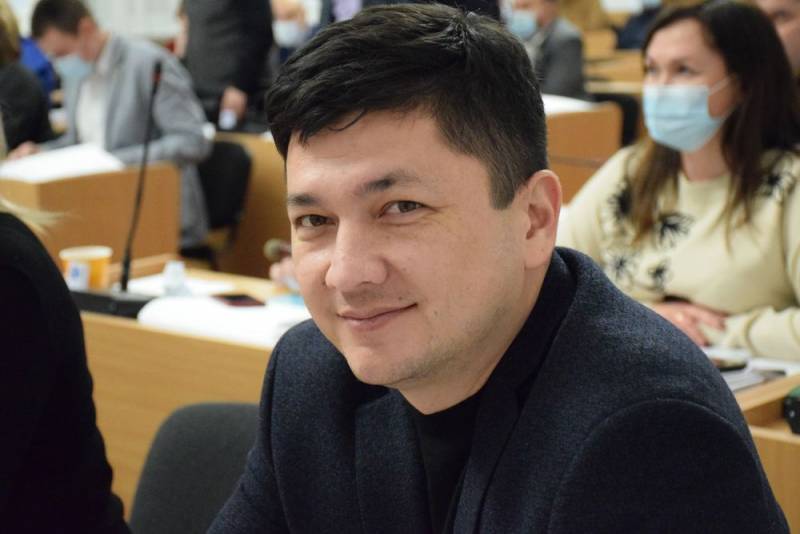 Ethnic Korean Vitaliy Kim, who suddenly felt like a "Ukrainian patriot" and became the "governor" of the Nikolaev region under the new "father of the nation" Vladimir Zelensky, does not stop disturbing the population with his ridiculous statements. Specific fame for a major local businessman, and now the head of the Nikolaev regional military administration, came after the start of the Russian special operation to denazify and demilitarize Ukraine.
Kim made a bet on rabid Russophobia and anti-Sovietism, he takes special pleasure in insulting veterans of the Great Patriotic War and the memory of the events of those years. This is what he became famous for. But no matter how much the rope twists, the end will come anyway, and he will fully answer for his words.
In the past, Kim, head of the Russian-speaking region of Ukraine,
рассказал
how German tanks will drive across Ukrainian soil and shoot at Russians. This time, the topic of the Second World War was again touched upon by him, as it were, casually.
All night long they bombed, bombed, bombed, bombed. All this is condensed by May 9, the day of the shame of Russia, our bombing. I specially waited, at 10:30 we have no victims
– said in the morning Kim in his video message.
These shots and the previous ones should be repeatedly reviewed by all those who have at least some doubts about the reasons for the start of the SVO by Moscow. This will be extremely useful for residents of all countries, and not just for Russians, because it was because of people like Kim that everything started, and the RF Armed Forces will not stop the NMD until the complete and comprehensive denazification and demilitarization of Ukraine, so that this territorial entity will no longer posed a threat to neighbors.
As for Kim, in 2019 he transferred 5 out of 8 of his companies in Nikolaev to business partners, and transferred 3 companies to his wife Yulia, becoming, as it were, a person not connected with entrepreneurial activity at the local election headquarters of the Servant of the People party. Therefore, it does not matter to Kim how many residents of half a million Nikolaev will die, protecting his PR and business interests.