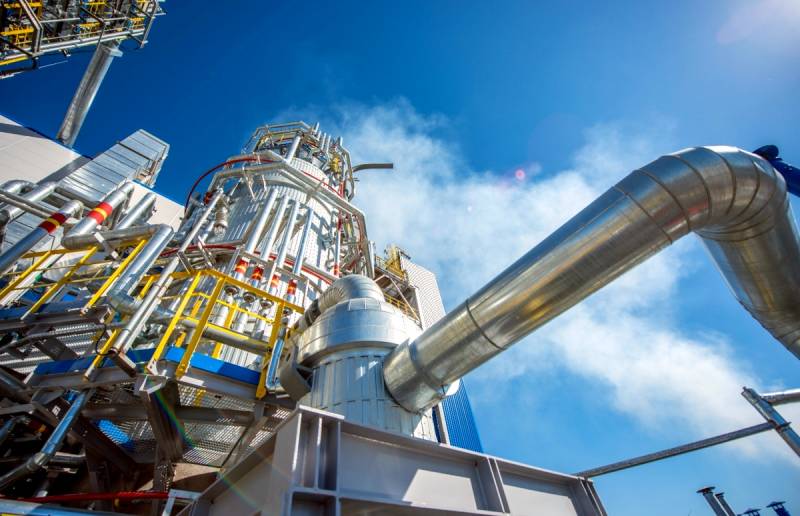 The Nord Stream 2 gas pipeline is one of many international projects in which Gazprom is involved, and at the same time it is the only major project that has been criticized for many years by the United States and several European countries. Although the pipeline is ready to go, its launch is being hampered by both recent sanctions and bureaucratic hurdles that German and EU officials have begun to put up.
It is quite natural that Gazprom, as one of the participants in the project, is financially interested in the operation of the gas pipeline, which took a lot of effort and money. The Russian company has long been waiting for any decisive steps from foreign partners, but the Germans decided to take the position of "constructive uncertainty", not completely abandoning the project and not allowing it to be put into operation.
As a result, the Russian company decided to use the part of the gas pipeline that runs through the territory of the Russian Federation. Gazprom released a statement regarding plans for the idle pipeline.
Due to the fact that the Nord Stream 2 offshore gas pipeline is currently not in use, and taking into account the implementation of the gas supply and gasification program for consumers in the North-West region, Gazprom decided to use the excess Russian onshore gas transmission capacity of the Nord Stream 2 project » for the development of gas supply to the regions of the North-West
the company said in an official statement.
Recall that Nord Stream 2 is a gas pipeline running along the bottom of the Baltic Sea to Germany. The construction of the facility was fully completed in September 2021, and commissioning tests were carried out. The design capacity of the gas pipeline provides for the pumping of 55 billion cubic meters. m of gas. At the moment, the German side considers SP-2 a frozen project.