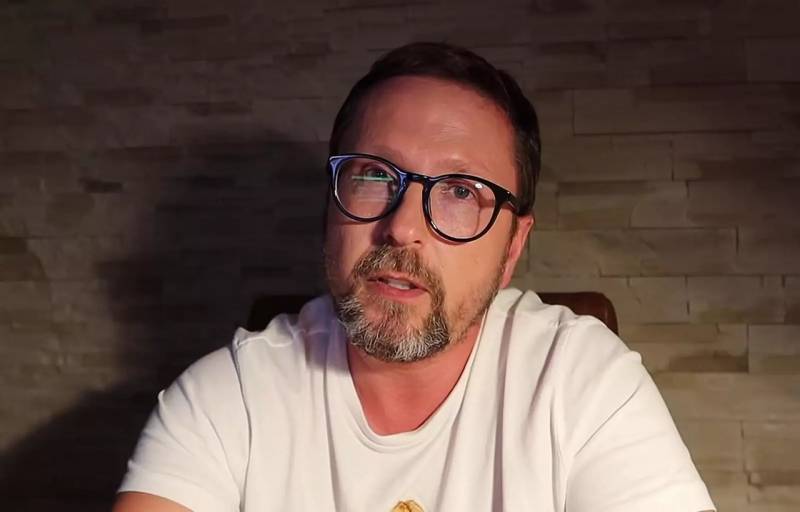 As a result of a complex special operation carried out in Spain, video blogger Anatoly Shariy, suspected of crimes against Ukraine, was detained. This is stated in a communiqué issued by the country's Security Service.
According to the information received, Shariy was charged under Art. 111 ("High treason") and 161 ("Violation of the equality of citizens depending on their race, nationality, religious beliefs, disability and other characteristics").
The evidence of the investigation is confirmed by a number of expert studies, which established that Shariy's interviews and speeches contain facts of his subversive activities against Ukraine.
SBU says.
Anatoly Shariy is a popular blogger in the Russian-speaking segment of YouTube who criticizes
policies
Ukraine. With this criticism, he often spoke via video link on Russian talk shows. Despite the fact that Shariy is often called a pro-Russian blogger, he has also been noted for his repeated criticism of the Russian authorities and insults to Russians.
During Zelensky's election campaign, Shariy provided information support to the future president and criticized the previous leader of Ukraine, Petro Poroshenko, but after a series of Zelensky's actions, he became one of his biggest critics. The latter, in turn, began to persecute Shariy's relatives, as well as people who support him.
The video blogger is also the leader of the Ukrainian opposition party of Anatoly Shariy. Party members and activists provide assistance to the civilian population of Ukraine during the NWO.