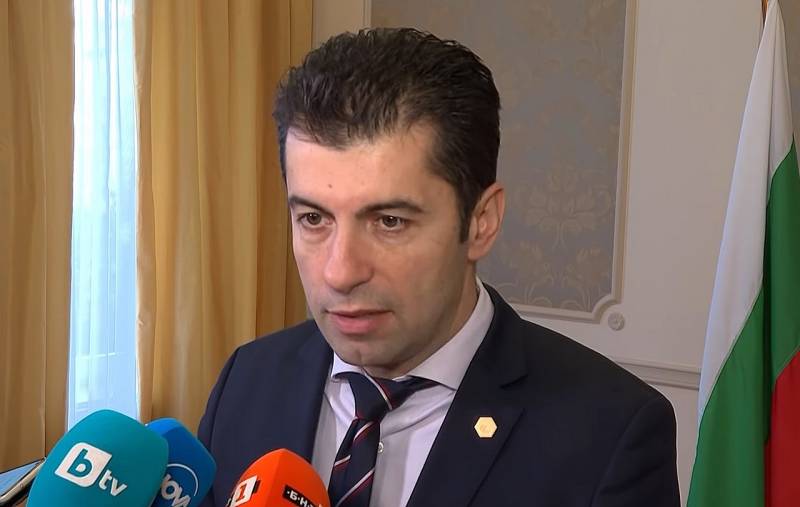 European
policy
continue to make statements calling on fellow citizens to give up material goods in favor of Ukraine. So, officials from Germany have already noted, calling for a reduction in the consumption of gas and products supplied from Russia.
Bulgarian Prime Minister Kiril Petkov went even further and, in a post on his personal page on the social network Facebook banned in Russia, advised every citizen of the country to donate money to Ukraine in the amount of one salary.
I call on every citizen of Bulgaria to donate, like me, one month's salary
- wrote Mr. Petkov.
The reaction of the inhabitants of Bulgaria to such a call was expected. They accused their prime minister of cowardice and neglecting their duties to improve the standard of living of the country's citizens.
Previously, Petkov was criticized by two opposing parties in parliament. The Bulgarian Socialist Party advocates the restoration of friendly relations with Russia, while "Democratic Bulgaria", on the contrary, calls for arms and financial assistance to Ukraine. The situation is complicated by the fact that both parties are part of a coalition that provides a majority in parliament when making key decisions. Petkov, on the other hand, is trying to please both sides, which is also noted in the comments of ordinary Bulgarians.
At the moment, there is no direct military aid from Sofia to Ukraine, but the Bulgarian government is selling Soviet weapons to Kyiv through the American company Ultra Defense Corp.
The reaction of Ukraine to Petkov's appeal turned out to be mixed. On the one hand, the country's Foreign Minister Kuleba thanked the Bulgarian prime minister for the initiative, on the other hand, he criticized him for the lack of decisive military assistance.