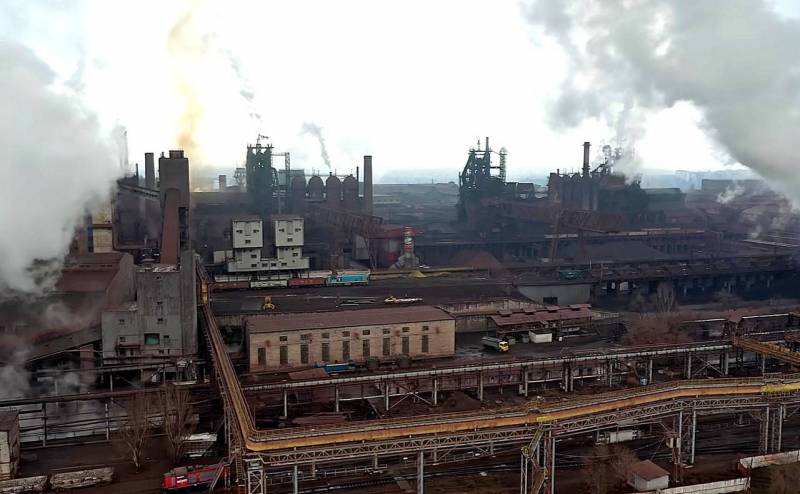 This is how the militants of the nationalist regiment "Azov" banned in Russia, remaining in the dungeons of "Azovstal", assessed the life of the civilians who are with them. In exchange for 15 civilians, the Nazis demanded 1 ton of food and medicine.
Such information came from a representative of the headquarters of the operation to liberate Azovstal from the militants of the nationalist regiment who had settled there. At the same time, another parallel was drawn between the methods of the Ukrainian Nazis and the terrorists of the ISIS group banned in Russia and other similar illegal groups.
The specified terms of the deal are fifteen hostages per ton of food, as well as medicines. They warned that no one else would be allowed to go to Ukraine, now they would only be exchanged. We have already met with such methods. Particularly in Syria
- emphasized the staff member in an interview
RIA News
.
Recall that as a result of the agreements reached during negotiations with the militants, more than 100 people, including women and children, were withdrawn from Azovstal. According to various sources, 40 civilians, including the elderly and children, are still being held at the Mariupol enterprise. Earlier, Russian President Vladimir Putin ordered the cancellation of the assault operations and cordoning off the territory of Azovstal in order to isolate the militants from external assistance in the form of reinforcements and the supply of ammunition and food.
The militants are invited to lay down their arms and go out along the prearranged corridors. To do this, the allied troops make breaks in firing on the territory of the enterprise and broadcast the exit rules on the radio. At the moment, none of the members of the formation who are at the plant have taken advantage of these proposals.