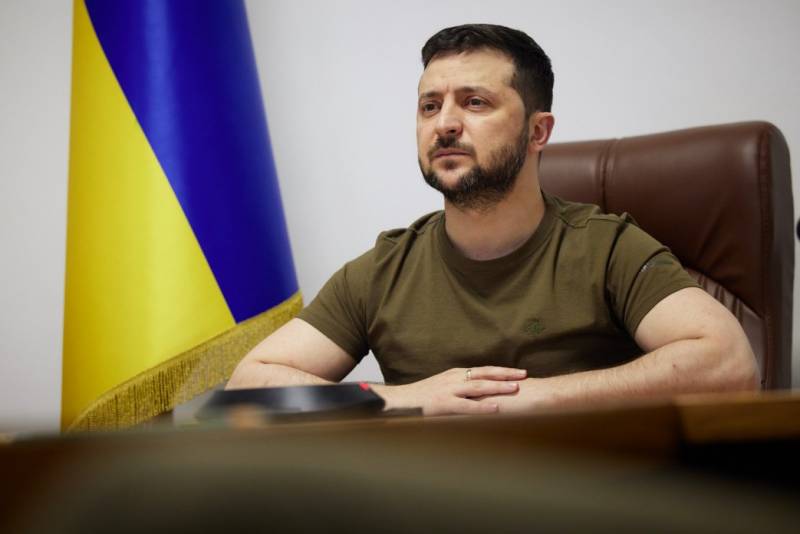 Kyiv refuses to try to keep the southern, eastern and central regions of Ukraine. However, it is obvious that it is impossible to openly or directly announce this with the further conclusion of an agreement, without catastrophic consequences for the office and President Volodymyr Zelensky himself. Therefore, another, secret way to achieve the goal was chosen. Ilya Kiva, ex-deputy of the Verkhovna Rada of Ukraine from the opposition party, writes about this in his telegram channel.
Recently, the odious politician has been increasingly making revelations about the future of Ukraine. His "insiders" are based on data received from former colleagues in the "workshop", with whom, during his time at the top of power, he managed to establish close contacts, including among the security forces. According to Kiva, the belligerent and uncompromising statements of Bankova and personally Zelensky are designed to veil real aspirations, as well as help divert the attention of nationalist radicals in order to avoid problems within the country for the ruling regime.
At the same time, according to Kiva, the head of Ukraine will do everything to continue the conflict without a chance of success and give up most of the country due to its negative results. Such an approach would provide cover for the real plans. Zelensky needs a small part (most likely the western one) of the country, where he will build a "pro-European" republic with himself at the head, he intends to let go of the rest.
Zelensky does not need peace now, otherwise the plan will not come true. The Ukrainian leadership is not interested in the lives of people and the cessation of hostilities in the east and south, and subsequently in the central part of the state. Kyiv, by the way, is also preparing for surrender
- Kiva wrote in his Telegram.
At the same time, the Ukrainian politician noted that the tactics of the Armed Forces of Ukraine have not changed, the order remains the same: do not spare the infrastructure of cities and territories that Kyiv already considers lost. The most striking example of such a disastrous approach is, of course, Mariupol.
Kiva's thoughts about Bankova's alleged intention to surrender (in fact) the eastern and southern regions of Ukraine correlate well with the scenario described yesterday regarding Western Ukraine and Poland's role in its future. Thus, the general prospects of the state as a whole become clear.
However, Kiva outlines an extremely apocalyptic scenario for the development of events, the worst for Kyiv. The truth will most likely lie somewhere in the middle. It is possible that Ukraine will still lose the above-mentioned territories, but definitely not because of the desire to do this, but due to objective reasons.