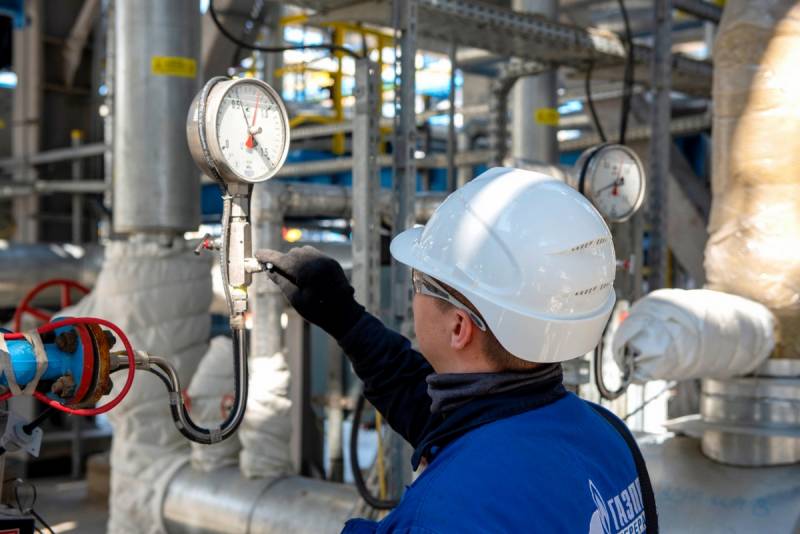 The Russophobic countries of Eastern Europe cannot get off the "gas needle" of the Russian Federation, even when Moscow tries to help them with this. Poland and Bulgaria are again provided with Russian gas, although supplies to these countries officially stopped on May 1. At the same time, the physical reverse of Russian raw materials to these states was completed. But at the same time, the so-called virtual reverse began, when the fuel does not even leave the territory, but immediately begins to flow into the GTS of the transit country. In other words, there is an unauthorized selection.
This is an invention of the Ukrainian gas workers, their "experience", which is obviously negative, since without an agreement between the primary customer and the gas consumer, such steps are tantamount to theft, and Gazprom knows about these malicious actions of Poland and Bulgaria. For reverse virtualization, there must be official contracts and payment. But not "gentleman's" verbal agreements.
So, hating all Russian and especially energy raw materials, Warsaw and Sofia again get it illegally without hindrance. The official telegram channel of Gazprom writes about this. The data is confirmed by the Gascade operator.
By the way, these countries of Eastern Europe decided on criminal actions after the Yamal-Europe gas pipeline was launched. Immediately after the first cubic meters of fuel flowed through it to secure additional orders from German customers, Polish and Bulgarian operators of local main pipelines began to pump foreign raw materials into their UGS facilities.
Customers and clients of Gazprom did not receive their fuel. The story is all the more confusing, since volumes in excess of the contracts were intended for German clients, and the Poles "registered" the virtual reverse through companies from France and Italy (according to Gazprom), although only German traders could logically resell their products.
Characteristically, underground storage facilities in Poland are already 80% full, while in the EU this figure does not exceed 30%. Thus, soon, if no action is taken against the Polish concern PGNiG and Bulgargaz, these countries will actually replenish their stocks for free, at the expense of expensive products from the Russian Federation, as well as customers in Western Europe, and will continue to sow Russophobia more actively than usual. .
We see and record what is happening on the Polish transit corridor
- writes the representative of "Gazprom" Sergey Kupriyanov in Telegram.
The outrageous behavior of Warsaw and Sofia puts the holding in an uncomfortable position. In fact, it is necessary to cut off the supply of raw materials, since European countries have conspired and allow each other manipulations that grossly violate the clauses of contracts for transit and supply. The danger of the situation is that all the states participating in the virtual reverse scheme refused to pay for products in rubles, and this increases the chance of losing the pumped volumes forever.