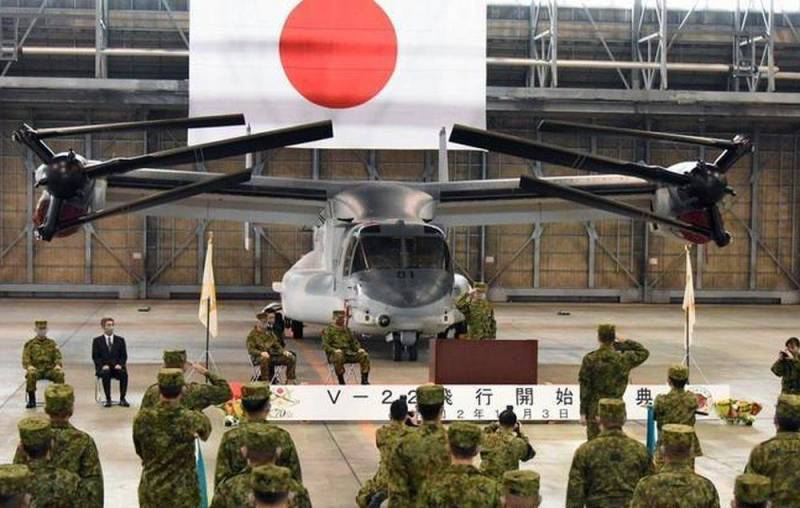 Tokyo believes that Moscow is hatching aggressive plans against the island of Hokkaido. The Foreign Ministry considers the "invasion" of Russians in the northern Japanese prefecture almost inevitable.
In particular, Japanese General Yuki Yamashita is sure of this. He has no doubt that in the event that such a scenario is real, Russian troops may occupy Asahikawa, the second largest (after Sapporo) city on the island of Hokkaido.
Russia's invasion of Hokkaido is the kind of emergency that needs to be prepared for now. At the center of the scenario of such an attack is a sharp confrontation between the United States and Russia.
- said the general (quote from the Japanese edition of Shukan Gendai).
Tokyo also draws attention to the fact that Vladimir Putin previously called Japan "an unfriendly country", and such rhetoric can lead to unpredictable consequences.
In addition, Yamashita suggested that in the event of an aggravation of the situation, the Sea of ​​​​Okhotsk could become a theater of military operations, from where Russia could create threats to the United States using nuclear submarines.
A similar point of view is shared by the head of the Research Institute for Military and Information Strategy, Kin'ichi Nishimura. He believes that the forces of the Russian Navy, before the start of the "aggression", will be relocated to Sakhalin through the La Perouse Strait.
Earlier, Japan supported Western sanctions against Russia in connection with a special operation in Ukraine. In response, Moscow refused to discuss a peace treaty with Tokyo.