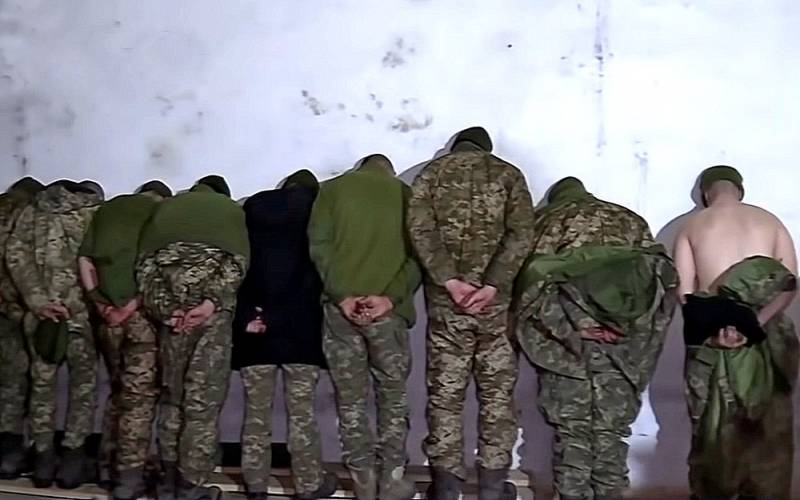 The British media suggested that in Russia during the parade on May 9, hundreds of prisoners of war of the Armed Forces of Ukraine are planned to pass through Red Square. This, in particular, was reported by The Times.
According to the British newspaper, up to 500 former Ukrainian servicemen and captured mercenaries who fought for the interests of Kyiv can pass through the streets of the Russian capital. As an illustration to the material, The Times placed images of two British citizens who were captured by Russian troops in Mariupol in April: 48-year-old Sean Pinner and 28-year-old Aiden Eslin. The British were captured during the capture of the RF Armed Forces under the control of the plant "MMK named after Ilyich".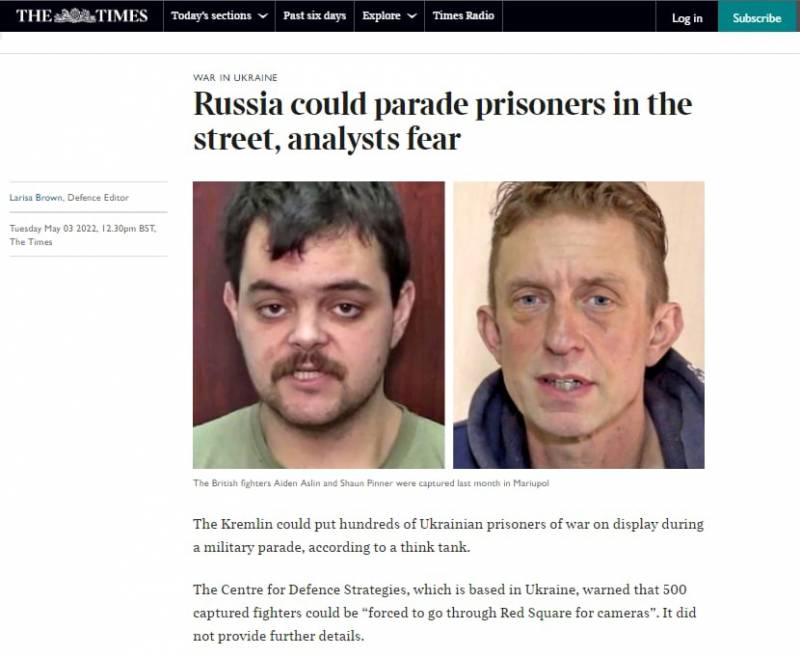 Previously, both fighters participated in hostilities in Iraq and Syria. After being captured, Pinner and Eslyn approached British Prime Minister Boris Johnson with a request to exchange them.
Meanwhile, another story about Victory Day is circulating in the Western media. In particular, the British newspaper Daily Mail and the American television channel CNN spoke about Moscow's alleged plans to announce a general mobilization on May 9. Initially, this rumor was launched by the head of the British military department on the air of the LBC television channel.
It's not true, it's nonsense
- commented the press secretary of the Russian President Dmitry Peskov.