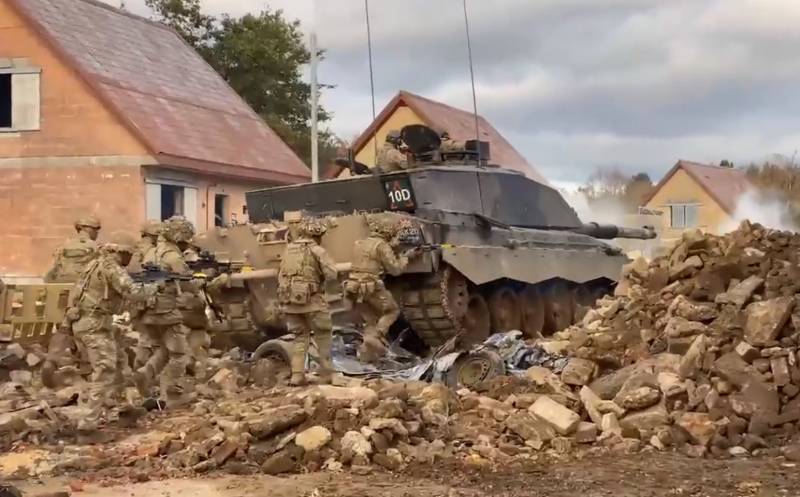 The UK plans to send about 8 of its troops to Eastern Europe, where it will take part in large-scale maneuvers to counter "aggression from Russia." This was reported by The Guardian newspaper.
However, British soldiers hone their military skills even before they are sent to the continent. So, a video has spread around social networks, in which military personnel, accompanied by a tank, take part in "street battles" at the Salisbury Plain training ground.
Meanwhile, according to The Guardian, the upcoming maneuvers promise to be very large-scale and will cover the region from Finland to North Macedonia. The exercises will involve tens of thousands of soldiers from NATO countries and units of the Joint Expeditionary Forces of Finland and Sweden.
British Defense Minister Ben Wallace believes that the Eastern European exercises will demonstrate the solidarity and strength of the countries of the North Atlantic Alliance, as well as their allies and partners. At the same time, the West does not hide the fact that the maneuvers are related to the events taking place in Ukraine and are designed to work out the necessary actions in case the conflict escalates to neighboring countries.
Earlier, the planned exercises were also reported by the Polish Ministry of Defense. Warsaw carries out large-scale military movements
equipment
in north and east directions.