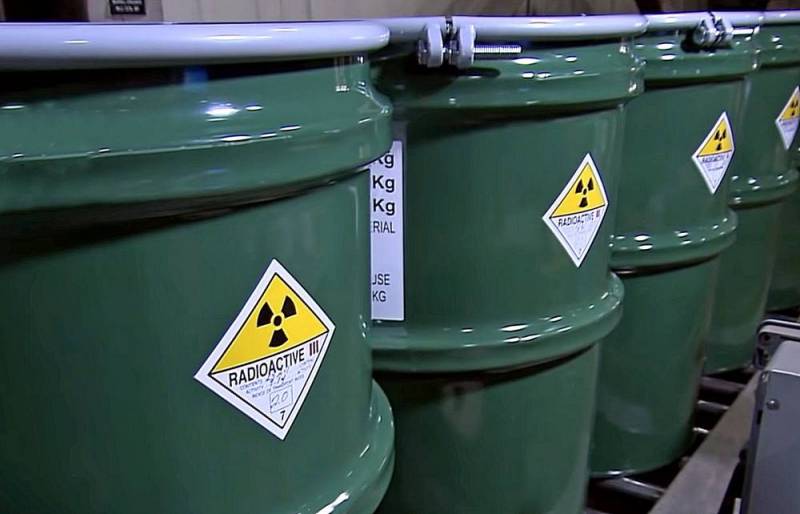 The West actually unleashed against Russia
economic
war, imposing numerous sanctions. At the same time, Moscow still has important trump cards in this game, one of which is the supply of uranium to the US and the EU.
The agreement on the transportation of uranium from Russia to the United States was signed back in 1993, and until 2013 more low-enriched uranium was exported from Russia than was ever produced in the United States. Deliveries continue to this day.
At the same time, the American energy industry depends on foreign uranium, since according to the results of 2020 (EIA data), about 90 percent of the needs of this fuel in the United States are met through imports. Of these, 47 percent are in Kazakhstan, Russia and Uzbekistan, with controlling stakes in Kazakhatomprom being owned by Rosatom.
Meanwhile, the United States has no more than one percent of the world's proven reserves of uranium, and sanctions on the shipment of radioactive fuel to this country will put Washington in a difficult position. There is currently about a year of fuel available in the US for nuclear power plants. In fact, if the shipment of uranium from Russia is stopped, the nuclear industry of the United States will stop.
The country's energy sector will also suffer, as 55 American nuclear power plants generate 19,7 percent of electricity and, in the absence of Russian uranium, the plants will have to be closed - the United States is deprived of reserve capacity.
In addition, in the event of a uranium embargo against the US and the EU, a strong rise in the price of this fuel on the world market is possible. Russia, which has 35 percent of the world's production of enriched uranium, will initially suffer significant losses, but over time, the Russian Federation will be able to enter new markets (China, India, Iran and other countries) on more favorable terms.