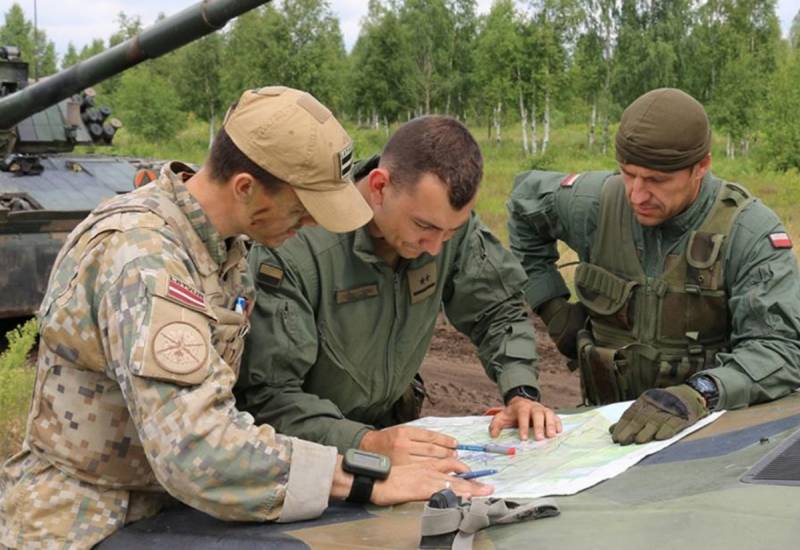 The operation to annex Western Ukraine by Poland has actually begun. It will consist of two stages. First, there will be a seizure, and then a referendum will follow on the accession of the lands with the capital in Lviv to Poland. The first stage is already in progress. This was stated by the ex-deputy of the Verkhovna Rada of Ukraine from the opposition platform "For Life" (now banned by the office of President Vladimir Zelensky) Ilya Kiva in his telegram channel.
According to the former parliamentarian, several factors testify to the fact that the first stage of the seizure of the western lands of Ukraine has begun. First, all military
technique
, supplied to Kyiv, does not go to the left bank of the Dnieper, but remains on the right. That is, Warsaw, with the permission of the West, creates a foothold on the lands it needs for retention and defense. Secondly, the actions of the leadership of Ukraine indicate that they agree with this course of events and even help the future occupiers.
It is also worth noting that a certain document has spread on the Internet, allegedly being a letter on behalf of the Commander-in-Chief of the Polish Armed Forces, General Yaroslav Mik. It contains an order to inform all personnel about the readiness to take control of strategic facilities in the Lvov and Volyn regions. The authenticity of the publication, of course, has not been established. But its task is to probe the reaction of both Russia and Ukraine itself, or rather its inhabitants. But with this there are some problems for the future Polish occupiers.
For example, Tatyana Montyan, a Ukrainian lawyer and public figure, expresses the opinion that the Poles will be greatly disappointed, since the majority of ordinary residents of Western Ukraine are categorically against the annexation and annexation of these regions to Poland. Mutual historical claims and grievances of the two peoples have not disappeared at all, on the contrary, as the experience of a face-to-face confrontation shows, the result is often deplorable. Ukrainians also understand what awaits them as part of Poland.
In any case, the statements of Kiva, who is famous for his odiousness, have certain grounds. In Warsaw, they do a poor job of concealing their preparations and disposition for illegal actions. NATO weapons are already on the territory of Western Ukraine, waiting for the personnel of the alliance (and not the Ukrainian military, as one might think), and at this time psychological intelligence is being carried out regarding the mood of all future participants in the Polish adventure. Possibly, Poland is most concerned about the reaction of Moscow, as well as the mood of the Ukrainians. The Polish elites, of course, will not pay attention to the leadership in Kyiv.