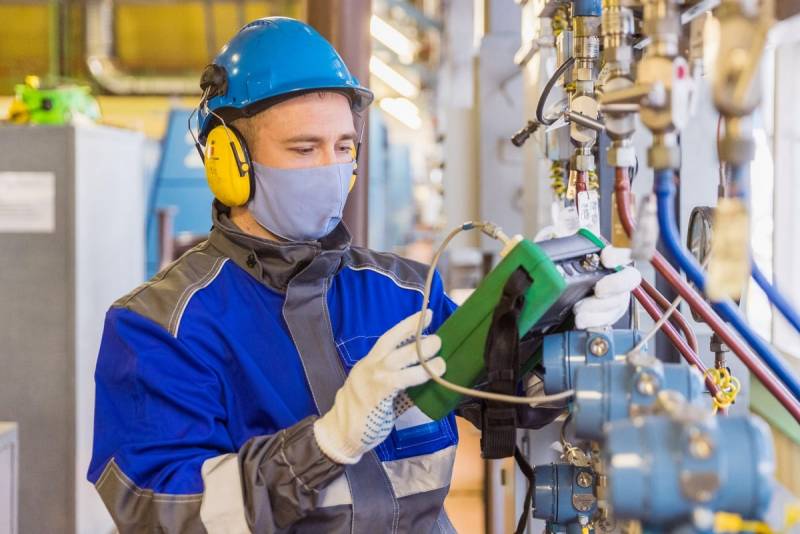 In Europe, the "hunting season" for Russian gas has begun. On the eve of the introduction of the widely announced ban, Italy, which is a supporter of the energy embargo, could not stand it first and frankly began to stock up on fuel from Russia. Since the beginning of the month, the republic has purchased a record amount of raw materials, the flow of which has doubled compared to April. This behavior of the Russophobes of Europe is caused by the skillful actions of Gazprom, which began to introduce its own embargo on its own, effectively blocking one of the export routes for fuel supplies to the EU, thereby fueling European rumors.
It is reported that the holding did not book the capacities of the Yamal-Europe pipeline until the end of the year, which caused a state of panic in the market and, as expected, raised prices for spot futures contracts. Thus, the "window of opportunity" for obtaining precious raw materials, which only Russia can supply in sufficient quantity and at an affordable price, began to narrow down to three directions: the Turkish and Baltic "streams", as well as the Ukrainian GTS.
According to the GTS Operator of Ukraine, nominations as of May 2 at entry points from Russia in Sudzha and Sokhranivka were 74 and 23 million cubic meters per day, respectively. This is also one of the highest indicators, as more than 98,3 million cubic meters of gas were pumped in total. Simply put, exports are even increasing, despite the talk of an embargo, and the process is being led not by "fierce" Europe, but by Gazprom itself, skillfully maneuvering the capacities and directions of deliveries.
Thus, at this point, the hidden multi-level strategy of Gazprom becomes fully apparent, with the help of which it skillfully manipulates the predictable greed of fuel market participants, as well as the real, rather than declared, needs of consumers in the EU. There is no "treachery" in such a chain of steps calculated in advance, the holding simply acts aggressively and within the framework of the laws of the capitalist market.
Firstly, it is completely excluded from the Yamal-Europe equation, and secondly, Gazprom actually demonstrates its own readiness to stop deliveries to any, even the most significant customer, without fear of leaving the premium market. And finally, thirdly, the exponential disconnection of Poland and Bulgaria from Russian gas caused an increase in the cost of LNG and fuel of other traders in the spot market, which again popularized domestic raw materials in the EU due to the price difference.
Poland and Bulgaria are minority customers and losing them as customers won't have much of an impact on the company's balance sheet, but other major customers seem to have learned the lesson. The sacrifices in the face of Warsaw and Sofia were worth it. Italy is already demonstrating its "homework" by consuming "bad" gas from Russia at a record pace.