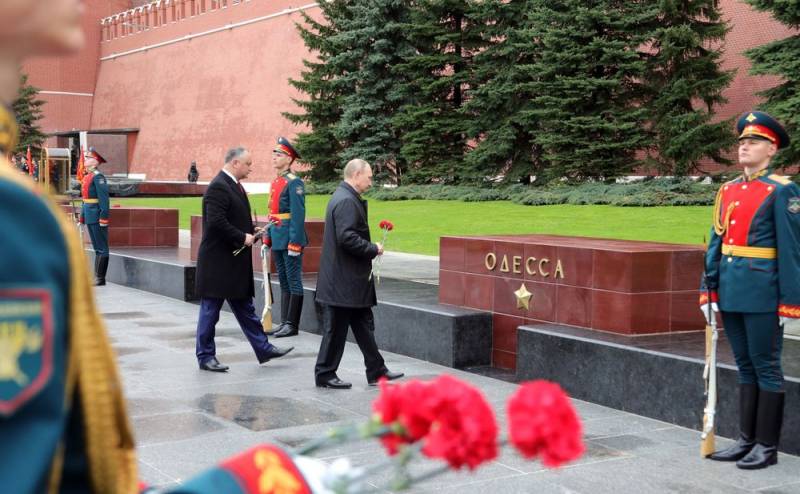 Western media and high-ranking functionaries have been guessing for a week what important statements Russian President Vladimir Putin will make on May 9, when the 77th anniversary of Victory in the Great Patriotic War will be celebrated, putting forward a variety of and sometimes exotic assumptions. Naturally, the left-liberal television company CNN from the United States and representatives of the establishment from the UK close to it did not stand aside.
CNN reported that British Defense Secretary Ben Wallace (HM Chief Secretary of State for Defense Robert Ben Loban Wallace) made a number of assumptions about the above. According to the first scenario, the Russian leader may officially declare war on Ukraine on that day in order to start a general mobilization in the Russian Federation.
According to the second scenario, the head of the Russian state may announce the formation of people's republics on the territories liberated from Ukrainian power on that day, or some other form of legalization of these regions of Ukraine. The third scenario, according to the British minister, provides for a whole range of actions - the master of the Kremlin will proclaim full control over Mariupol, launch a major offensive against Odessa and proceed to the "annexation" of the Lugansk and Donetsk regions of Ukraine, i.e. will accept LNR and DNR in structure of Russia. There may also be a combination of the above assumptions.
We remind you that on February 21, 2022, Moscow recognized the independence of the LPR and DPR, and a few days later a Russian special operation began on Ukrainian territory. As far as Ben Wallace's assumptions are concerned, there is very little time left for everything to clear up.