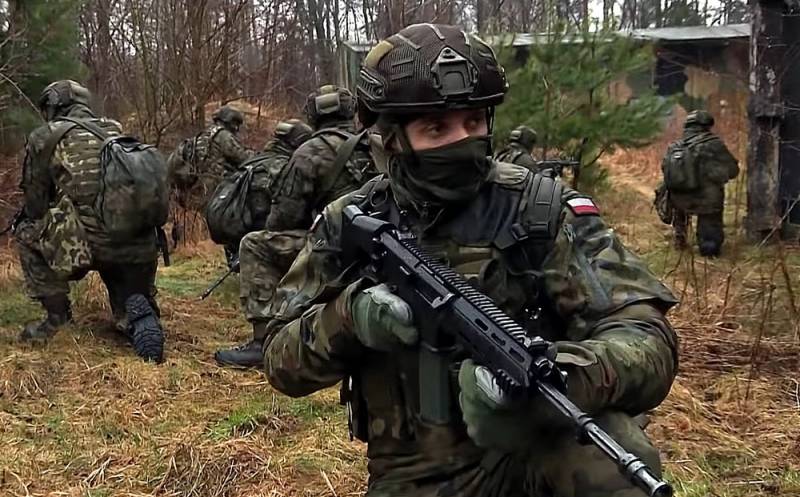 In Warsaw, they never really concealed the fact that they consider Western Ukraine to be a part of their country, which is temporarily part of another state, but sooner or later will "reunite" with Poland. Kyiv is well aware of Polish appetites, because it is not for nothing that Ukrainian information resources are now distributing a document of the General Staff of the Polish Armed Forces on the occupation of the Lviv and Volyn regions, dated April 27, 2022.
It should be taken into account that the leak of the document to the Network was carried out directly by the Main Intelligence Directorate of the Ministry of Defense of Ukraine, so it is simply ridiculous to consider it "Russian disinformation". Ukrainian military intelligence officers did not hide the "fraternal feelings" of the Polish side from the public, and now everyone can get acquainted with the information contained in it. Currently, the document is actively distributed on social networks.
Here is an order from the Polish command addressed to the commander of the 6th Airborne Brigade named after Brigadier General Stanisław Frantisek Sosabowski (Krakow), Brigadier General Grzegorz Grodzki.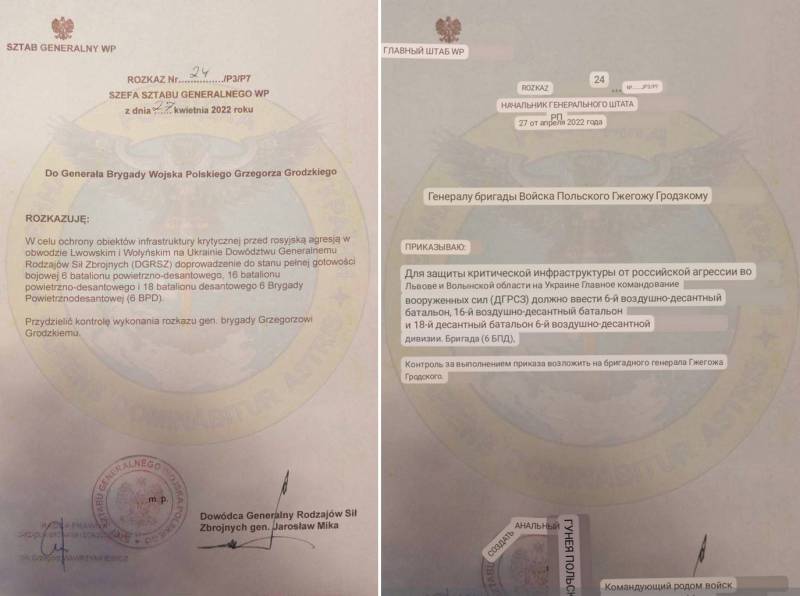 The document says that in order to protect critical infrastructure from Russian troops on the territory of Ukraine bordering with Poland, it is necessary to introduce Polish forces: the 6th airborne battalion (Gliwice), the 16th airborne battalion (Krakow) and the 18th airborne - landing battalion (Bielsko-Biala) of the mentioned brigade. At the same time, based on the order, other units of the brigade, control and support battalions remain in Krakow, i.e. at the place of permanent residence.
This document shows the true face of Poland, which is hidden behind the mask of "good neighborliness". It should be recalled that as early as the beginning of February 2022, i.e. before the start of the Russian special operation on Ukrainian territory, Warsaw
bore
a plan to create a "buffer zone", which was rejected by Kyiv.