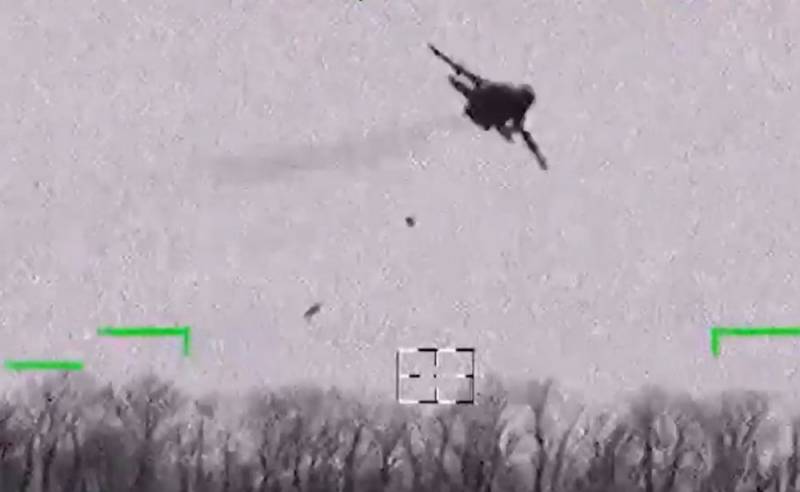 The Special Military Operation involves various nomenclature of combat
equipment
and weapons of the Armed Forces of the Russian Federation. The same applies to the Aerospace Forces, which are represented mainly by front-line aviation.
The Ministry of Defense of the Russian Federation has published footage of the work of the Su-24M bomber, carrying out the task of destroying the camouflaged positions of the Armed Forces of Ukraine. During the mission, the bomber attacked the Armed Forces of Ukraine from a low altitude, after which it fired false thermal targets and performed an anti-missile maneuver to avoid possible shelling with the help of portable anti-aircraft missile systems.
At the moment, there is no information regarding the composition and number of targets hit, as well as the location of the strike.
Su-24 in the Russian Armed Forces belongs to obsolete aircraft. Its modified versions - Su-24M / M2, despite the relatively modern navigation and communication systems, are also outdated and inferior to modern Su-34s in all respects. However, during the armed conflict in Syria, the Su-24 and its modifications showed their reliability and versatility in combat operations in the face of enemy air defense suppression. Cases have been recorded when a Su-24 hit by a missile retained control and safely returned to the airfield.