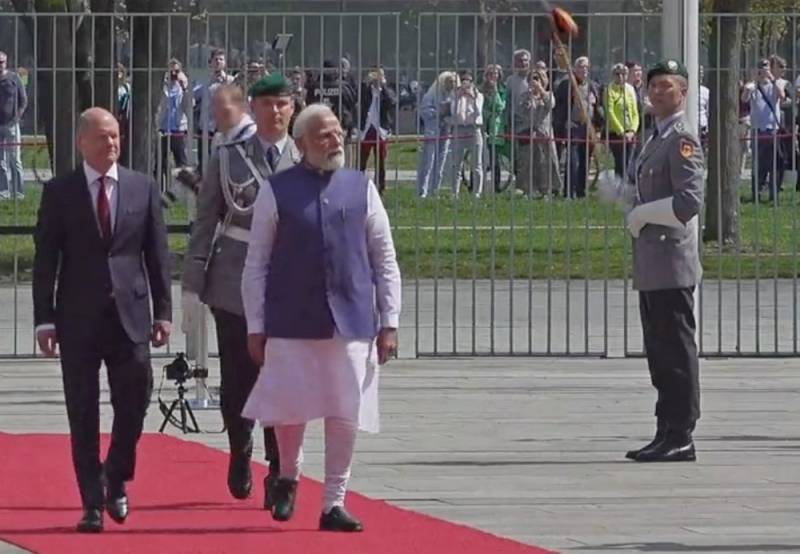 Russia's special operation in Ukraine has seriously changed the geopolitical equation and the balance of power in the world. The next few months will be critical to see if Europe can multi-task hard, focusing on both Russia and China. To this end, Brussels will have to thoroughly work Japan and India. And the first steps in this direction have already been taken. The American publication Politico writes about this in an article by columnist Stuart Lau.
According to the expert, Europe's intention is not difficult to understand. While China stubbornly maintains ties with Russia, the EU is trying to gain a foothold in Japan and lure India to its side, thus trying to "divide" the still hesitant Asia in confrontation with the Russian Federation. Tokyo and New Delhi have become the main Asian destinations for the EU, designed to "even out" inequality with a skew from Moscow-Beijing cooperation, which is still beyond the flattery of Brussels.
Despite the fact that
политическая
energy in Europe is still being spent on Ukraine, the EU is trying to penetrate deeper (or return) to Asia, and only and exclusively to resist the commonwealth of China and the Russian Federation, Lau believes.
In order to accomplish this task, European diplomacy literally "bombards" the Asian direction with frequent visits of EU top officials and officials of various ranks. Most recently, German Chancellor Olaf Scholz visited Japan. European Council President Charles Michel and European Commission President Ursula von der Leyen are expected to travel to Tokyo next week for a joint EU-Japan summit. For several years, this will be the first visit of such a "duet" to the Land of the Rising Sun.
Almost along the entire route, von der Leyen makes promises of a free trade zone with the EU in exchange, of course, for friendship against Russia. The head of the EC, of ​​course, is well aware of how much New Delhi is interested in the successful resolution of this issue, so he uses the "pain point" without hesitation. It turns out that Russia and the EU are openly dividing Asia between them.
All these gestures of European envoys were caused by the unexpected course of events in Ukraine and the close rapprochement between the Russian Federation and China, despite a warning to Beijing from Washington. The fighting on European soil is prompting the European bloc to take a fresh look at China, which so far is Russia's unbreakable partner.
The heads of India and Japan, Narendra Modi and Japanese Prime Minister Fumio Kishida, are already in Europe. Now they will fall into the caring hands of propagandists. Their Brussels-inspired ideas about China will certainly reach receptive consciousness. But in any case, it remains to be seen whether any action will be taken by the guests to implement everything that the EU asks them to do, the expert concluded.