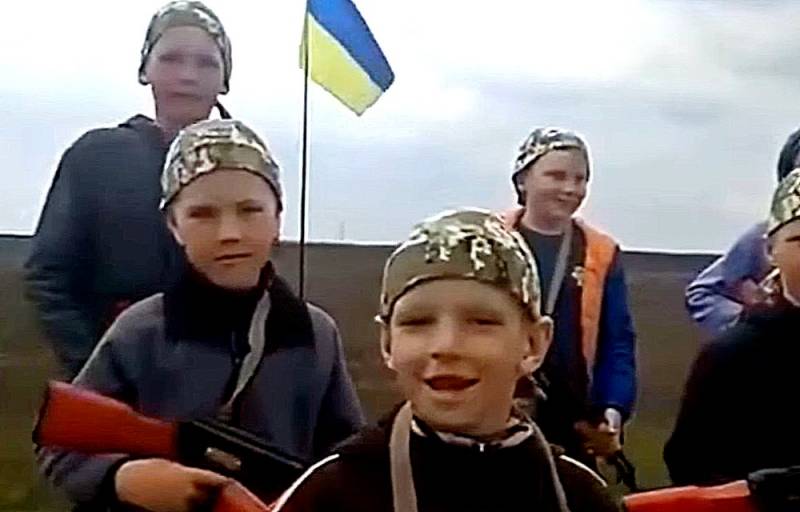 A video of an impromptu children's "checkpoint" of Ukrainian children is circulating on social networks, who stop passing cars with toy weapons.
The Ukrainian flag is flying in the distance. Children approach the stopped car, make sure that it is "their own", after which the transport goes on. Moreover, the "defenders" promise, if necessary, "to fight back" the Russians.
If the Russians come, we will shoot them.
one of the boys promised.
In Ukraine, more than the first generation of citizens is growing, brought up in an aggressively nationalist spirit and having a negative attitude towards Russia. This situation makes it even more necessary to conduct a special operation, one of the goals of which is the denazification of Ukraine.
However, denazification is not only the destruction or disarmament of nationalists, since others will eventually take their place. The process of denazification should include a fundamental change in the system of upbringing and education, starting from preschool age. The inhabitants of the country need to bring a different system of values, so Russia should go to Ukraine not only with a bayonet, but also with the ideology of internationalism and genuine enlightenment.
Otherwise, the hatred of Ukrainians for Russians will continue to be nurtured by the collective West to achieve its own goals.
economic
и
political
goals. And many more citizens of both Russia and Ukraine will die in the fire of future wars.