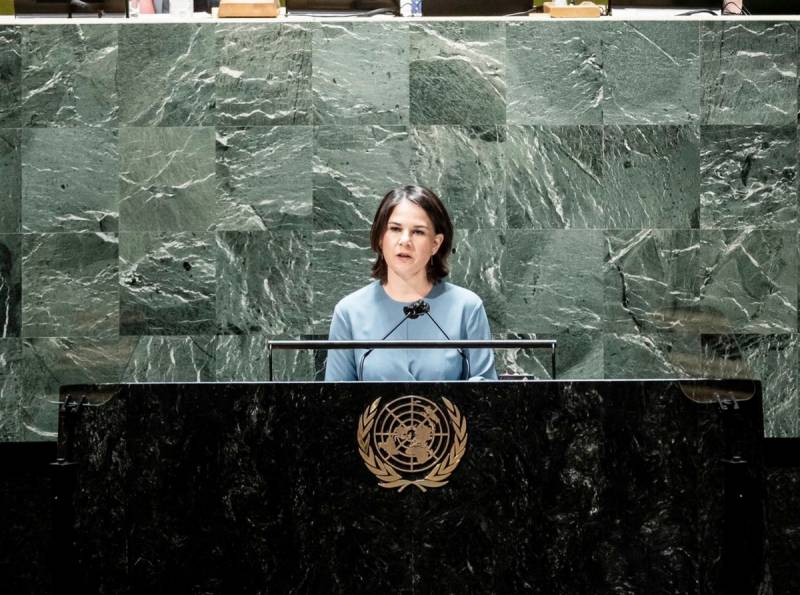 The collective West deliberately misinterprets Russia's kind gestures and unilateral actions, viewing these actions as weakness, with consequences for both sides of the conflict that follow from such a judgment. After the withdrawal of the group of Russian troops from Kyiv, the escalation between the Russian Federation and the West did not decrease, on the contrary, the situation worsened in terms of prospects - weapons from the EU and the USA flowed like a river to Ukraine, and the liberated units of the Armed Forces of Ukraine were transferred to other sectors of the front.
But this is not enough for Europe and America. After statements by US Secretary of State Anthony Blinken that Washington is ready to consider the possibility of lifting sanctions in the event of a cessation of hostilities on the territory of Ukraine, the EU decided to raise rates. Now Europe wants not only the cessation of hostilities, but the complete withdrawal of Russian troops at least to the turn of February 24 this year. Of course, this is also a trap (like Blinken's words), because in this case, after the fulfillment of this whim, Brussels will "want" Crimea and so on in increments, blackmailing with some indulgences.
It is easy to see that German Foreign Minister Annalena Burbock is cynically disingenuous when she offers Moscow a "working option" for lifting sanctions. Any statements of a well-known Russophobic
policy
cannot be regarded as guarantees, even though she has received the official credentials of a government official. Europe did not agree to give security guarantees to Russia at the beginning of the year, before the start of the NMD, and will not give them even after the withdrawal of troops. The result will still be deceit, there can be no doubt about it.
We will not allow Russia to dictate terms, this will not lead to peace
- says Burbock, apparently emphasizing the admissibility of only the conditions of the United States.
The second confirmation of the insincerity of Burbock's words can be the final phrase of her interview, in which she admitted that with the start of the Russian special operation in Ukraine, relations between the two states can never be the same. In fact, there was, in her opinion, the final "divorce" of Europe and, of course, Germany and Russia.
The former formats of cooperation and relations are no longer possible, we will never again be able to rely on Moscow's assurances
- the chief diplomat of Germany is sure.
Burbock did not fail to mention Europe's plans for the near future. In her opinion, "you can't give in and go towards the Russian Federation," since this allegedly "will become a prologue to a new big war" near the borders of Germany. Well, it becomes obvious that quarreling with Russia is a secondary task for the current leadership of the FRG. The primary is even worse.