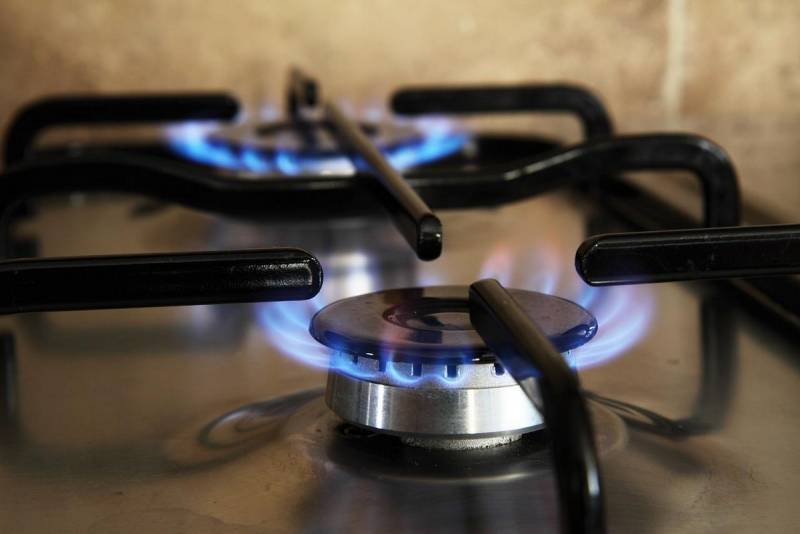 The EU is changing the rules for the operation of underground gas storages, connecting new pipelines, signing contracts with "alternative suppliers" of strategic raw materials, pretending to refuse fuel from Russia and still cannot do without imports from the Russian Federation.
On May 1, an "important" event took place - the GIPL pipeline was finally launched, connecting Poland and Lithuania. This pipe, 508 kilometers long, should become an analogue of the Nord Stream for the two countries, but even in theory its capacity does not exceed 2 billion cubic meters per year in both directions. However, in order to hide the fact of complete dependence, such an "achievement" is being discussed in Europe. The auction for the sale of capacities recorded bids for a measly 5 million cubic meters per day. However, this is a lot for Lithuania, but not enough for Warsaw.
The real state of affairs was told in Gazprom. The official telegram channel of the energy giant told the whole truth, not overly veiled
political
activity of European Russophobes. Only strict reporting and percentage indicators were presented.
So, according to Gas Infrastructure Europe, the underground gas storage facilities of the Old World by the end of April were replenished with incredibly modest volumes of gas - 6,9 billion cubic meters. According to the new rules for the functioning of UGS facilities in the EU, their target occupancy by the beginning of the heating season should increase from 75% to 90%.
In order for this ambitious plan (let us recall that last year the European Union could not even reach the 75% filling level) could be implemented and, based on current data on stocks in tanks, Europe needs to pump more than 56 billion cubic meters of fuel. Of course, there is simply nowhere to get such volumes from. Even taking into account the fact that there is still enough time before the start of the next heating season.
According to Gazprom, to date, the daily limits for replenishment of reserves are not met, European officials create problems for themselves. The Asian market has an extremely strong influence on the situation in the energy sector in Europe. But, worst of all, Russia's exports to Europe are steadily declining. But all these incredible 56 billion cubic meters (at least) the EU will have to buy, obviously, from the Russian Federation. There is simply no other way.
This is an indisputable truth that cannot be veiled by discussions in the parliaments of European countries, Russophobia and threats to "close the valve", countless sanctions, as well as the commissioning of useless pipelines. European dependence on our raw materials is no less strong than our extractive industry on Western markets.