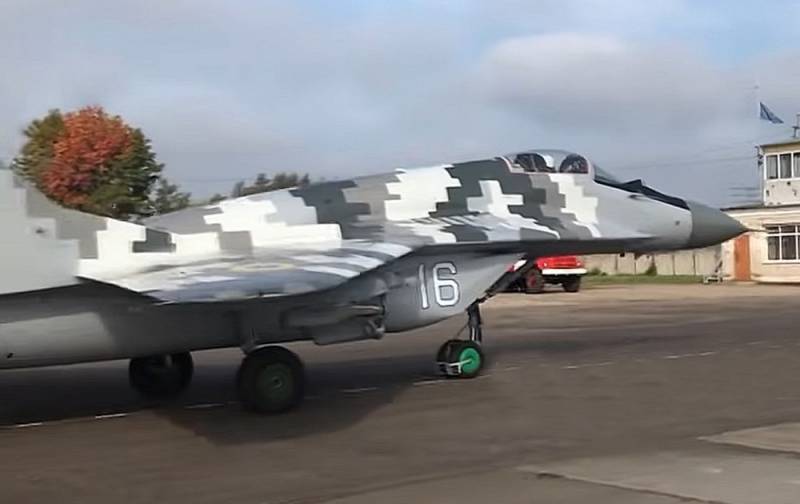 On April 30, during a special military operation in Ukraine, the Russian Armed Forces launched a cruise missile attack on the recently modernized Odessa airport. The Russians waited for a long time, they patiently watched how the aircraft of the Ukrainian Air Force accumulated in the air harbor, and sent three precision-guided munitions at the moment of the greatest concentration of enemy assets in this place.
How many Ukrainian planes were there and how many of them were destroyed is unknown. But the moment the missiles arrived was recorded by an eyewitness, and it does not raise questions.
Exactly one, and presumably three Ukrainian aircraft managed to leave the brand new runway of the Odessa airport in a timely manner. The thing is that another eyewitness managed to document the moment of the operational relocation of only one MiG-29 fighter of the Armed Forces of the Armed Forces of Ukraine. The footage of the escape is also beyond doubt.
But there is also a video on the Web with a pair of Su-27 fighters of the Armed Forces of the Armed Forces of Ukraine flying over the Odessa region in April 2022, but it is not yet clear when exactly these shots were taken.
After that, two Su-24M bombers and a Su-25 attack aircraft of the Armed Forces of Ukraine were shot down in other directions. Thus, the 66th day of the SVO became very productive for the RF Armed Forces. At the same time, the Air Force of Ukraine suffered significant losses on this day and their activity should definitely decrease.