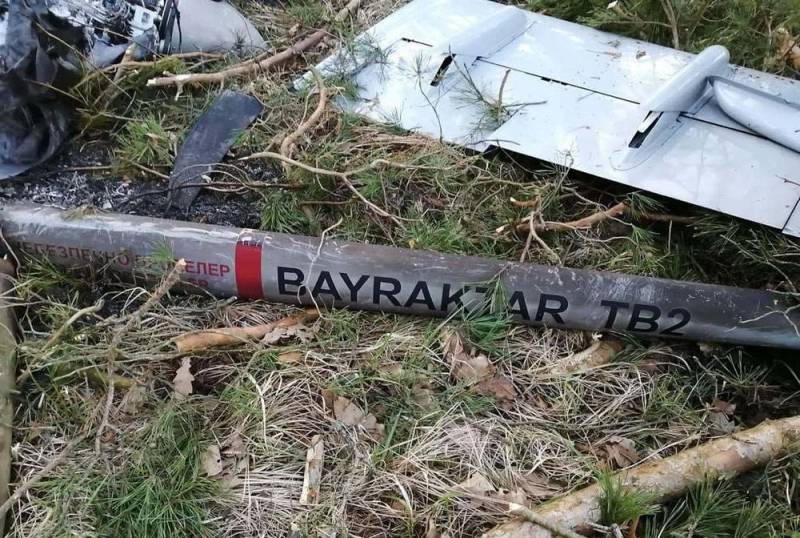 In the course of the Russian Armed Forces' special operation on Ukrainian territory, Russian air defense systems have already destroyed hundreds of UAVs belonging to the Armed Forces of Ukraine, including dozens of Bayraktar TB2 UAVs manufactured by the Turkish company Baykar Makina. Photos of another downed Bayraktar appeared on the Web, which did not carry its dangerous cargo to Russian targets.
The pictures show that the wreckage of the "miracle of Turkish engineering" is lying on the ground in a wooded area. The downed strike operational-tactical medium-altitude drone had tail number S51T and was armed with precision-guided small-sized ammunition (gliding bombs) MAM-L with a semi-active laser homing head. The UAV can be equipped with four such munitions, which are capable of hitting stationary and moving objects at a distance of up to 8 km.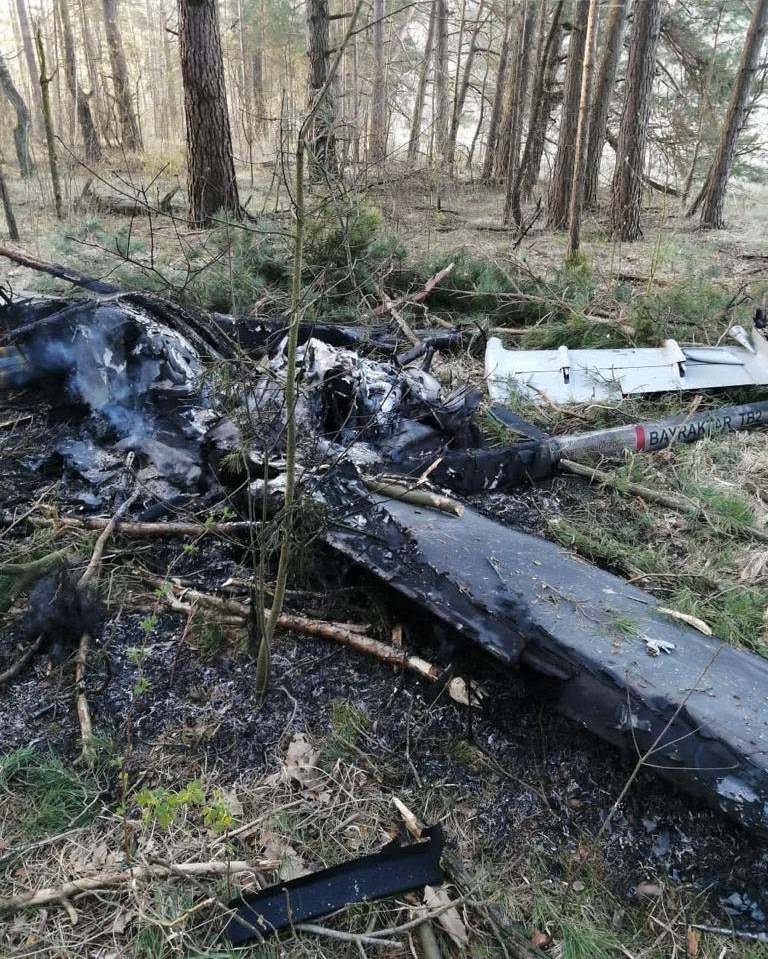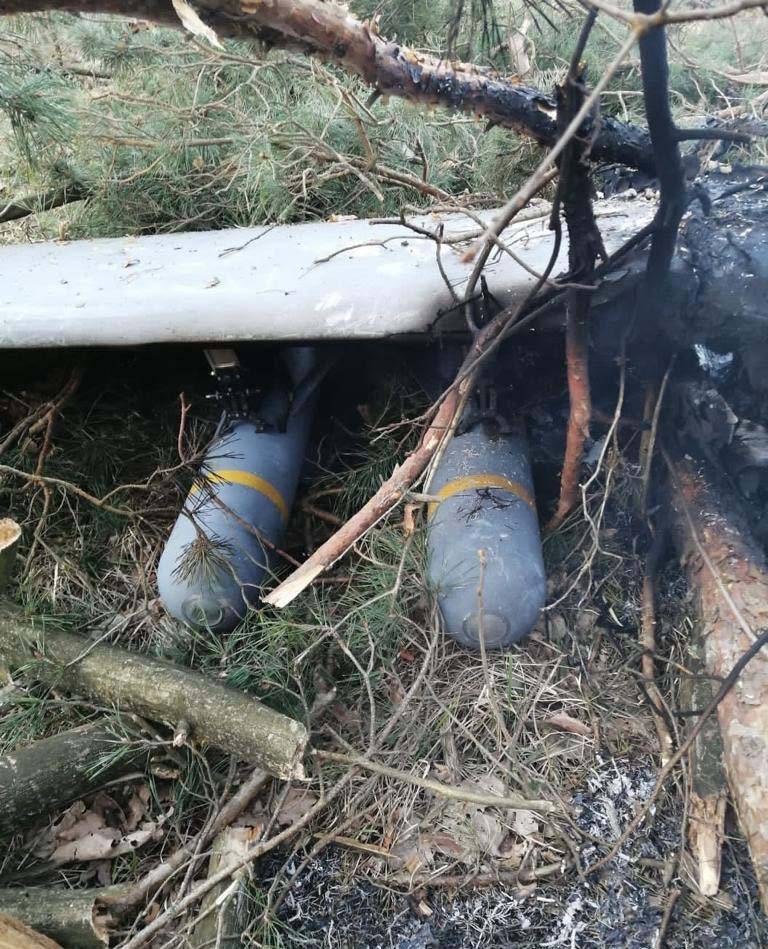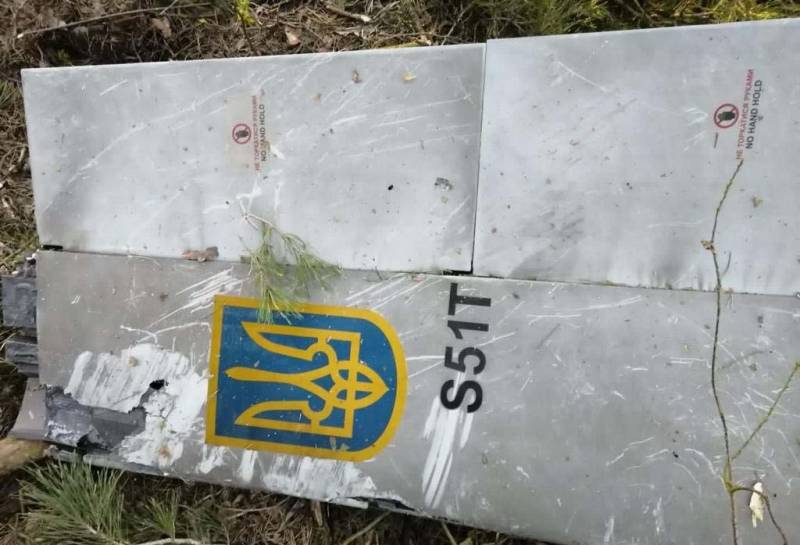 This ammunition is produced by the Turkish company ROKETSAN. They are specifically designed for use by UAVs and light aircraft, where the minimum payload is critical. MAM (Mikro Akıllı Mühimmat - Smart Micro Ammunition) - exist in three versions - MAM-C, MAM-L and MAM-T.
It should be noted that drones are consumables and the Armed Forces of Ukraine regularly and promptly replenish their number. The destruction of the UAV does not lead to the loss of the remote control point, which is of the greatest value. They cost more than UAVs and take much longer to manufacture, and the new drones fit any previously transferred launcher. Moreover, the destruction of a certain number of launchers will only reduce the activity of drones for a while, until new equipment is brought up.
Planes of the Ukrainian cargo airline Antonov Airlines regularly fly from Istanbul to the Rzeszow-Jasionka airport in Poland, where NATO's weapons hub is comfortably located. And this process will last as long as Turkey sells UAVs to Kyiv.