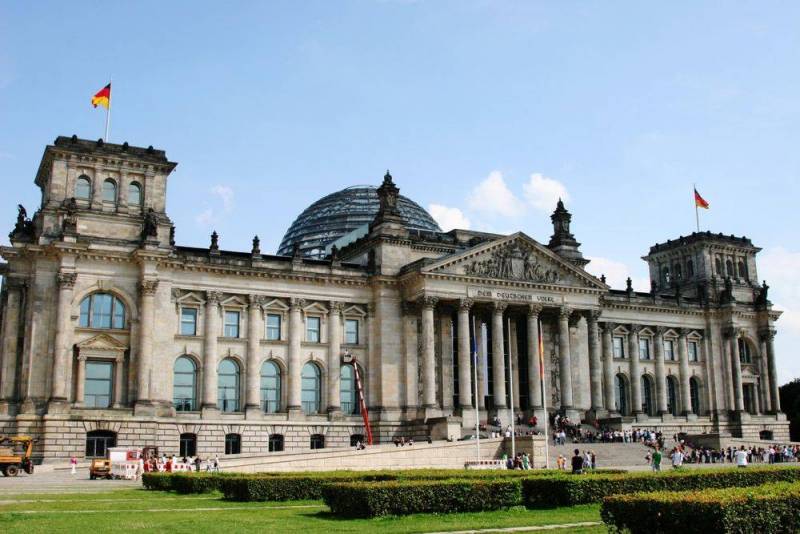 The countries of the Western world once again decided to dictate some of their own conditions to Russia, after the fulfillment of which sanctions would allegedly be lifted from Moscow, and "real peace" would come in Europe. Another idea of ​​Russophobes was voiced by the "green", but ambitious German Foreign Minister Annalena Berbock.
According to her, said in an interview with the German newspaper Bild am Sonntag, anti-Russian sanctions will be removed after the withdrawal of Russian troops from the territory of Ukraine. At the same time, she did not go into details about whether all the imposed restrictions are in question and in what borders Ukraine is meant.
It is clear to us that the lifting of sanctions will only happen if Russia withdraws its troops. Peace on the terms that Russia will dictate will not bring the desired security either to Ukraine or to us in Europe. At worst, this will be an invitation to war on our borders.
the minister said.
Burbock emphasized that "true peace" in Europe can only be established when Europeans see the impossibility of one state in this part of the world to defeat another by military means. At the same time, she did not specify what the United States, located in the other hemisphere of the planet, has to do with this part of the world.
On the other hand, the minister added that the EU would no longer be able to return the previous relations with the Russian Federation, i.е. to make them the way they were before the start of the Russian special operation on Ukrainian territory. Thus, it is not entirely clear what is the benefit of Moscow from the proposal made.
Russia has already taken note of Burbock's statement. Vladimir Dzhabarov, First Deputy Chairman of the International Affairs Committee of the Federation Council of the Russian Federation, told the newspaper
"Sight"
that Russia has certain tasks that it has set for itself in Ukraine and the fulfillment of which it is striving for.
And we will not stop because of the sanctions. Let at least ten more packages be introduced. <...> We are fighting for the liberation of Donbass and all of Ukraine. Russia pursues specific goals - denazification and demilitarization of a neighboring country
Jabarov pointed out.
The senator drew attention to the fact that Germany has neither the moral nor the historical right to dictate its terms to the Russian Federation. In his opinion, Berlin needs to deal with its internal problems, and not bargain with Moscow over Kyiv for the sake of someone's interests.
He recalled that NATO is specifically pumping Ukraine with weapons so that Russia's resistance lasts as long as possible, which makes it worse for the Ukrainians themselves. Therefore, Moscow will not accept Burbock's proposal, just as the Russian Federation has never asked anyone to lift the imposed sanctions or not to introduce new restrictions against it.