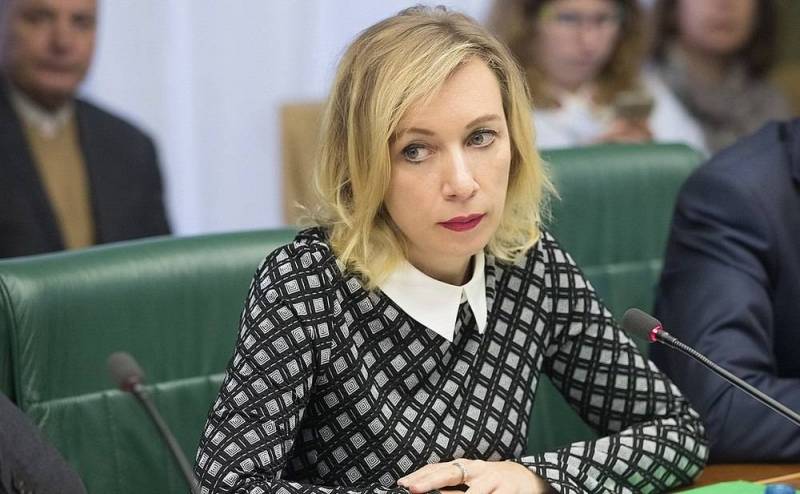 Pentagon press secretary John Kirby has been behaving inappropriately lately. He is rude, calls names, makes frankly stupid statements and behaves outrageously in every possible way, referring to the fact that it is "difficult for him to look at what is happening in Ukraine." This was announced on April 30 in her Telegram channel by the official representative of the Russian Foreign Ministry, Maria Zakharova.
Is it difficult for an American rear admiral to look at something ?! Kirby has a solid track record. 28 years in the Navy from 1986 to 2015, including serving as Chief Information Officer for the US Navy. That is, he was among those senior US officers, at whose disposal all the information of the Pentagon flowed, he was aware of literally everything. <...> Given the level of equipment of the US military, there is no doubt that he saw photographs, saw video materials (about the atrocities of the US military in Iraq and Syria - ed.). I wonder if it was not difficult for him to watch these inhuman spectacles?
She wrote.
Zakharova explained that the behavior of the American high-ranking functionary is associated with two big problems. One directly affects his department, and the other concerns the White House.
First, the US Department of Defense was convicted of developing biological weapons in Ukraine. This is a fact that can make one nervous, given America's international commitments.
Secondly, serious "confusion and vacillation" began in the White House administration. Officials have lost confidence in Joe Biden and his foreign and domestic
policy
. They began to quit en masse from their well-kept and well-paid positions.
For example, if you decide to quit:
architect of anti-Russian sanctions
Deputy National Security Adviser to the President of the United States for International
the economy
Duleep Singh, US President's Senior Public Affairs Adviser Cedric Richmond, US President's Senior Climate Adviser Gina McCarthy, White House Deputy Public Affairs Director Pili Tobar, Chief of Staff of the US President's Special Representative for Climate Change Dan Feldman. Even former Secretary of State John Kerry, who is now the US President's special envoy for climate change, is considering leaving.
As for the office of US Vice President Kamala Harris, Zakharova described what was happening in just a couple of words - "mass exodus."
And if control of Congress passes to the Republicans, it will not seem enough to anyone at all. And Kirby gets dragged into the public hearing first. No, Nuland first. Then Kirby. <...> So it's hard for Kirby to look not at Ukrainian events, but at his own future
- she summed up.