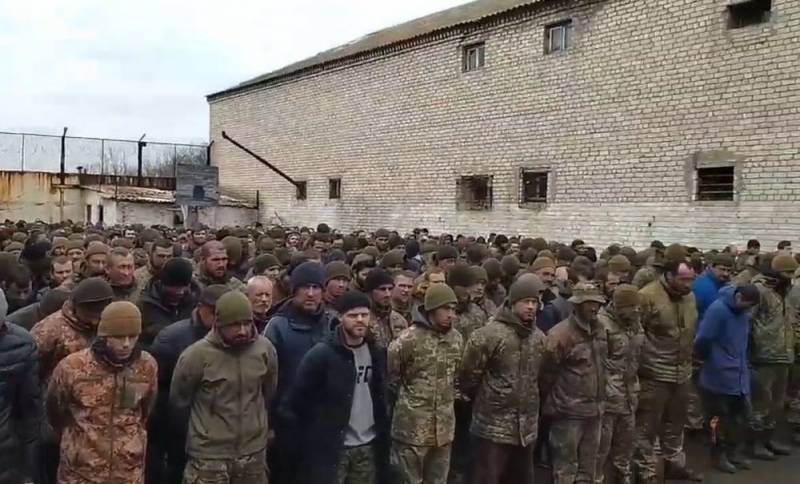 During a Russian special operation on Ukrainian territory in Mariupol, a large number of military personnel of the Armed Forces of Ukraine surrendered to the Armed Forces of the Russian Federation and the NM of the DPR, whose confessions help to understand what is happening in this city. For example, on April 30, a captured contract soldier, allegedly from the 36th Separate Marine Brigade of the Ukrainian Navy, Eldar Shamsitdinov, gave details of the relationship between the local military and militants of the Nazi Azov Regiment (an organization banned in Russia) of the NGU.
In conversation with the publication
"News"
a native of Genichesk, Kherson region, who served in Mariupol, said that when the fighting for the city began, he was on the territory of the Mariupol Ilyich Iron and Steel Works, then he was transferred to Azovstal to the estate of the Azovites, who dug in at this enterprise. He clarified that the commanders of "Azov" often "throw" their subordinates or use them as expendable material. He spent a week at Azovstal.
Our lieutenant colonel could obey the lieutenant of "Azov"
- he said, explaining that the "Azov" in principle do not wear shoulder straps.
Shamsitdinov said that when the Ukrainian units were blocked in Mariupol, everyone he knew agreed that there would be no help and it was pointless to wait for it. He was subordinate to the senior group from the Azov regiment, on whose orders he fought in positions in Mariupol unfinished buildings until this place was destroyed by Russian troops.
Also, when we were sent to the position, we understood that we were sent in general "for meat", one might say
- he added.
The prisoner emphasized that he and his comrades had long planned to lay down their arms and surrender. But they were simply afraid to do it, because they expected that they would be shot by the Russians or the military from the Donbass. In captivity, they were treated well, there are no complaints.